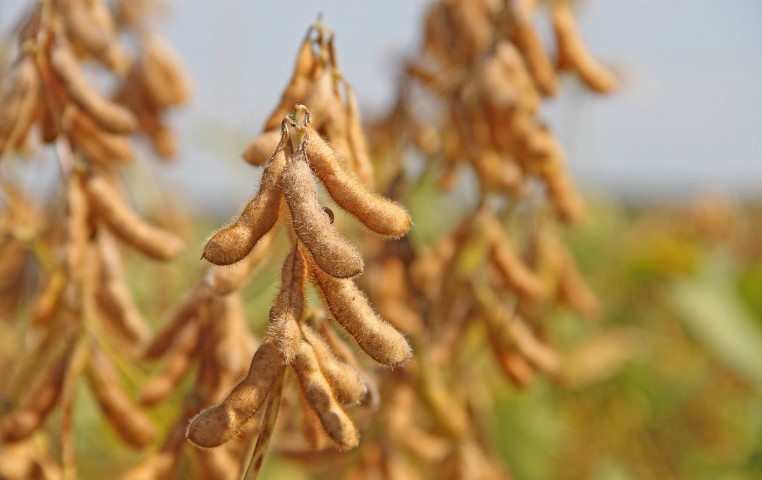 In agriculture, efficiency doesn't only apply to yield, inputs and time – it now applies to direct grain marketing. Eight years in the making, Grainster.com is the marriage of grain marketing and social media, serving as a medium to match sellers and buyers. Farmers post their grain for sale on the website, and sell directly to end-user buyers.
"Grainster eliminates the marketing middlemen," says Layne Fortenberry, president, Grainster, Little Rock, Ark. "Selling grain gets so convoluted with so many hands taking a fee between the farmer and the end-user. Grainster makes the farmer more money and saves the end-user more money. It also lets end-users find the quality of grain they're looking for without dealing with a chain of handling."
Privacy
Grainster has a technical aspect, but Fortenberry insists on a personal feel as well, equating it to a dating service for grain. Grainster does no trading, but rather connects farmers with the people that will trade grain. The system is relatively simple: A farmer goes on Grainster and lists the amount of soybeans, corn, wheat, or rice that he wants to sell and includes a phone number and email. The buyer – who may be local or otherwise – contacts the farmer and negotiates a deal. Grainster charges an annual fee of $500 with no hidden costs. After the initial $500 a farmer can conduct as many transactions as he chooses on the site. "We're adding a layer to make negotiations entirely private. Farmers, usually being private individuals, will enjoy the closed negotiations, but it's really the big buyers wanting private negotiations because they don't want to drive the market. They don't want to buy 200,000 bu. of beans and set the price for everybody else," says Fortenberry.
"Grainster is changing the way agriculture trades crops. Farmers can now sell directly to end-users who are bonded, or have warehousing licenses, or have bin capabilities. Grainster takes farmers straight to the big companies."
Turner Grain scandal
For some farmers, there is no better time for a direct-marketing system that offers change and transparency. Grainster went live in August 2014, literally days after the marketing scandal news broke involving Turner Grain Merchandising, Brinkley, Ark. As one of the major grain dealers in the United States, Turner Grain's collapse left farmers in four states holding an empty grain bag valued between $50 million to $100 million. Allegedly cheated out of their crops, farmer lawsuits continue to stack up against Turner Grain.
"The Turner Grain story broke on a Wednesday, and our site went live on a Friday," remembers Fortenberry. "The news made farmers more leery of everyone. I think the Turner situation made farmers sit back and question grain trading – which they need to do."
Opportunity knocks
Arkansas will enact a new grain dealer law in 2015, spurred directly by the Turner Grain debacle. "We're working on a grain dealer law, and I don't see any way that Grainster won't be helpful in letting farmers know exactly who they're dealing with," says Arkansas Secretary of Agriculture Butch Calhoun.
Calhoun believes Grainster's arrival comes at the right time for producers. "Grainster is an opportunity for farmers to sell their products beyond local areas, and it also gives farmers a bigger range of people to trade with – state, nation, and around the world. The way we do business is always shifting and Grainster is a tool for farmers as times change. In agriculture, we're always looking for innovation to affect markets – in all areas."
Grainster is a simple website and concept – precisely what Fortenberry wants to maintain. According to Fortenberry, farmer and agriculture industry interest in the direct-marketing website is outstanding. "Obviously, the middlemen are not going to like Grainster. There's always going to be knee-jerk reaction to change, but farmers are going to benefit from Grainster," says Fortenberry. "Farmers build their own bins, often do their own marketing, and now they're ready to take another step."