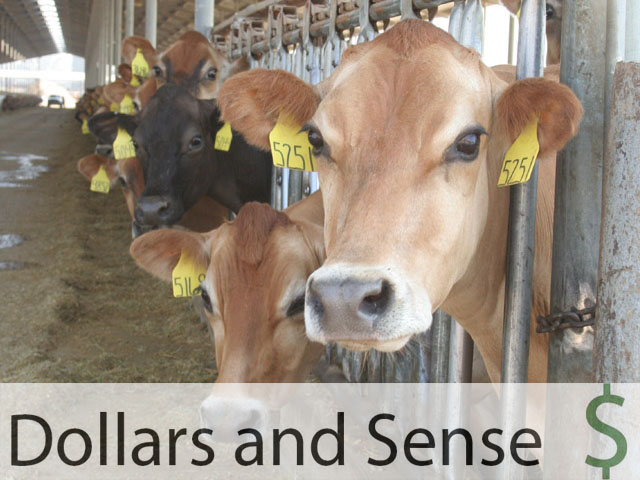 ---
Gertie and Geert van den Goor
Marlette, Mich.
Transplants from the Netherlands, the Van den Goors milk 3,000 cows at their Goma Dairy and were named 2014 Dairy Farmers of the Year by Michigan State University.
---
My husband Geert and I own and operate Goma Dairy farm. Together with our team of 34 employees, we take on all the chores and responsibilities of the operation.

Being a housewife and registered nurse, I did not become a farmer until we moved from the Netherlands to Michigan in 1999. That's when I decided that I wanted to be a farmer next to my husband. Everything I know about cows and calves I have learned since then and, boy, did I have a lot to learn.

Over the years, my job has shifted from milking cows to checking fresh cows to taking care of newborn calves. From there, I moved on to the office where I take care of all the employee administration, bill paying and other odds and ends that find their way to my desk.

We have expanded from 300 to 3,000 cows. Most of the cows are being milked in a double-36 parallel parlor built eight years ago. The fresh cows are milked in the old parlor that has been renovated in a single-14 parallel parlor.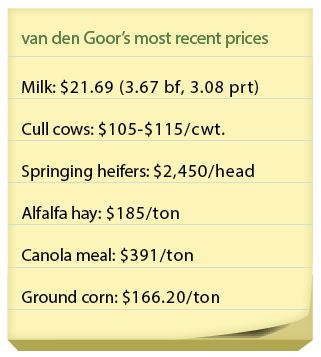 Heifer calves stay on the farm until the age of five or six months. At that age, we move them a few miles down the road to a custom heifer raiser.

To manage all the cows, we use an Afimilk computerized system together with PC-Dart. The feeders are using the TMR-tracker.
I have a great passion for explaining to people what really goes on at a dairy farm. Few people know what it takes to get healthy, nutritious milk and other dairy products into stores. I keep our Facebook page up-to-date, talk to community groups and give tours on the farm.

In 2014, I started in an 18-month-long leadership program with the Great Lakes Leadership Academy. That gives me the opportunity to visit and learn about many places in Michigan that I never visited before and build relationships with people that I otherwise would never meet. It also shows me how we as farmers have our work cut out for us when it comes to communicating our message with the non-farming community who are, at the end of the day, our consumers.

When I am not busy on the farm, I love to cook for our family and friends. I also love reading and quilting. On Wednesdays, you can find me at our local hospice house where I am a volunteer.