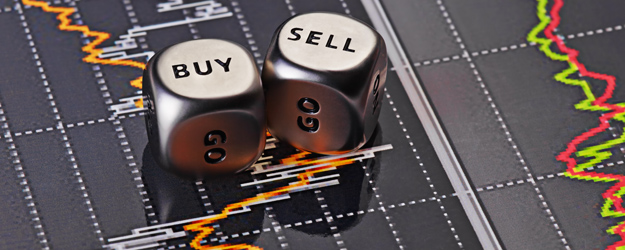 Short-dated options provide protection
Are option premiums too expensive for you? Consider short-dated ones. They are cheaper, and the ability to re-sell them once the event you want to protect against has passed makes them even cheaper.
Introduced two years ago, short-dated options are relatively new, so not many producers use them. However, they offer distinct advantages versus standard options.
For example, in late January, an at-the-money December standard corn put of $4.50 carried a 37¢ premium. By contrast, a July short-dated option carried a 24¢ premium and for May a 16¢ premium, says Brian Basting, an Advance Trading commodity research analyst.
On the flip side: A short-dated July soybean option was 11¢ less than a December standard option. But Top Third Ag Marketing's Mark Gold prefers a full-dated option because it offers longer-term protection.
"Short-dated options are a valuable tool, particularly this year," Gold says. "The downside risk for soybeans is $8." Even corn, which took major hits early, has additional downside risk, Gold says, "with farmers long 5.5 billion to 6 billion bushels."
However, short-dated options aren't for everyone. If you use them, you must budget more marketing time into your schedule. They only offer protection for a limited time.
"You can't lock something in and be done with it," says Frayne Olson, a North Dakota State University ag economist. "You have to pay more attention to the markets."
Analysts say short-dated options offer farmers low-cost protection against single events that can turn the market against you, such as USDA's March 31 Prospective Plantings report.
"Short-dated options can get you through the March 31 report with no surprises," Basting says.
---
"On paper, you can make a case for short- dated options, but in the real world, few producers do."
-- Bob Utterback, Utterback Marketing Services
---
Return on Time
To showcase the power of short-dated options' ability to protect against a specific event, look at last year's numbers. Two days before USDA released its March Prospective Plantings report, December corn futures closed at $5.71 per bushel. However, the report was surprisingly bearish. By April 2, futures closed at $5.36, a 35¢ correction.
If a farmer bought a $5.70 at-the-money put March 26 with a 49¢ premium, the put could have been re-sold April 2 for 65.25¢ for a profit of 16.25¢. Olson explains that futures' options don't move one-for-one. "It's closer to two-for-one for at-the-money options," he says. "For full coverage, you'd have to double-down, buying two options for every futures contract you want protection on."
Not only should you think about using and re-selling short-dated options, but also the strike price. If an out-of-the money $5.40 put was purchased, the premium was less at 34¢, but the gain from re-selling would have been 12.6¢.
With the benefit of hindsight for last March, the best deal would have been to buy an in-the-money $6 put. It cost 66.9¢ March 26 and sold for 86.4¢ April 2, netting 19.5¢ for a five-day holding.
If the report had been bullish and the futures market went up 35¢, you probably could have re-sold the put for 33¢. The net cost for protecting against negative price moves was 16¢ or an insurance premium, Olson says. While short-dated options would've had lower premiums than the above example of full-dated options, the price relationships are similar, he says.
If you choose to use short-dated options this year, Gold cautions against re-selling too quickly. Consider protecting against the potential for ideal spring weather and a large South American crop before re-selling them, he says. These events are relatively close together.
Short-dated options are not the cheapest strategy. Mike Florez, owner of Florez Trading, says that weekly options are the cheapest alternative for farmers who want to protect themselves against a specific event. However, their duration is only for a week or less.
Weigh Your Options
The downside to short-dated options is that you have limited protection. "You have to ask yourself if you want protection until May or July, or all the way to December," Basting says. Of course, the longer dated the option is, the higher its premium.

On paper, you can make a case for short-dated options, but in the real world, few producers do, adds Bob Utterback, president of Utterback Marketing Services. For farmers who choose to use them, he advises purchasing one to two weeks ahead of the event you are protecting against. Within two days of the event, such as a major report, premiums can skyrocket.
Buying and selling short-dated options "is not a simple decision; it adds complexity to marketing," Utterback says, noting that it's important for farmers to know that when they both buy and sell options, they leave the land of hedging and enter one of trading.