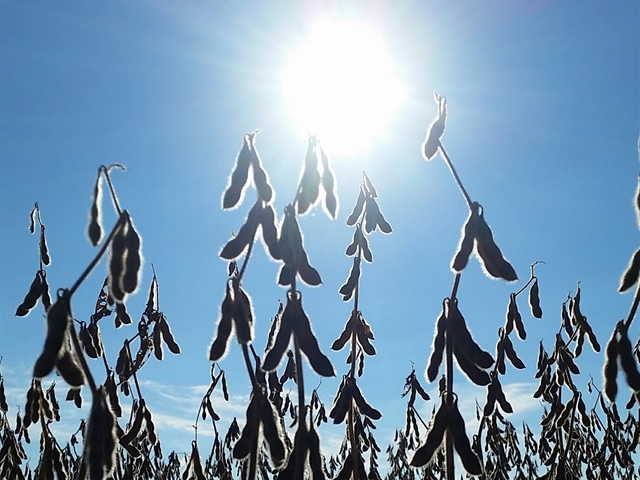 The fact corn and soybeans haven't been able to see price gains in the aftermath of Donald Trump's election to the U.S. presidency—in contrast to other commodities such as copper—is somewhat concerning, says Jerry Gulke, president of the Gulke Group. On the other hand, agricultural commodities are always a bit of a different animal because they are renewable.
"Every year we grow another supply," Gulke tells Farm Journal Radio host Jo Windmann. "That's just not so with gold, silver and palladium. That has a different connotation. I'm a little concerned about the markets here because we should be going higher with the ideas that we're going to 'Make Agriculture Great Again.'"
Prices over the past month bear out that hesitation. For example, soybeans closed 6 cents lower this week and hit their lowest close in four weeks, suggesting concern for future demand expansion.
"One night, I think we were up 30 cents at one time and we closed up 10," Gulke says. "And then up again at night. We couldn't hold that gain. Then last night [Thursday, Nov. 10], we were up again pretty strongly and closed again down today [Friday, Nov. 11] about 9 or 10 cents. Today's action, Friday, was what really changed the weekly situation to be down on the week. Otherwise, we would have been higher."
Corn took a similar ride and closed 5 cents lower on the week, also marking the lowest close in four weeks.
By contrast, copper prices began rising even before the election, "as if to say, 'I don't care who gets elected,'" Gulke says. "Both parties are going to want to spend money in infrastructure to do something. Infrastructure means copper for houses. A lot of those non-ag commodities, they have been rising for quite a while."
Similarly, the stock market experienced new highs this week while the U.S. dollar followed a strong trajectory higher.
"We've had four weeks' worth of information—plenty," Gulke says. "A change in administration, a new focus on agriculture and the volatile dollar, which continues to break out to the upside. … We haven't closed this high since 2002, 14 years ago. We've talked about a high-priced dollar making us less competitive, and I think that is in part what happened in the grains this week to make them not as robust."
Despite the stubbornness of corn and soybean prices, Gulke indicates he's optimistic about the potential for positive conditions in the ag economy under the Trump administration, even though it might present a challenge for U.S. exports.
"There are some things in his policy that, [if they] hold true and they stimulate the economy could create more demand," Gulke says.