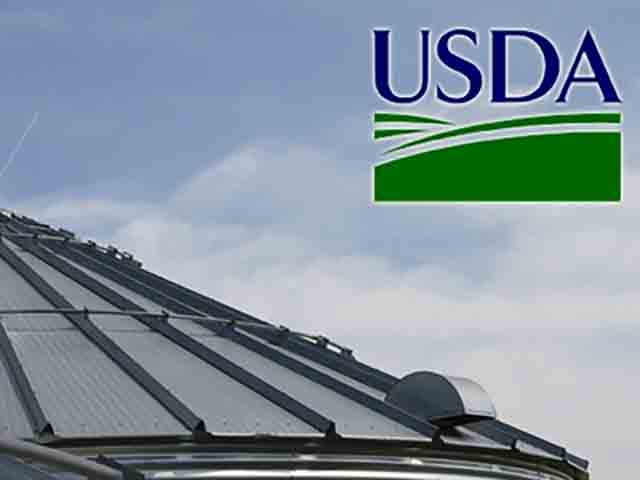 USDA dropped ending stocks and exports for corn Wednesday in its World Agricultural Supply and Demand Estimates (WASDE) report, reflecting challenges U.S. producers face planting the crop and the prospects of big yields in South America, says Jerry Gulke, president of the Gulke Group. Meanwhile, it raised soybean exports, reflecting greater-than-anticipated global demand.
"We're plagued with the carry-in being bigger, and we're plagued with South America," says Gulke, referencing the corn figures in an interview with Farm Journal Radio's Pam Fretwell. USDA left corn yields unchanged and projects corn ending stocks of 2.1 billion bushels for the 2017/18 crop, slightly lower than 2016/17 ending stocks of 2.2 billion bushels. It also reduced exports for the 2017/18 crop by 375 million bushels. "It says that going forward now, if we have less acres and the yield drops, now we can also lower the exports more."
It remains to be seen whether South American farmers will harvest the blockbuster crop that groups such as Informa Economics are projecting, Gulke cautions.
Soybeans also escaped the report without a change in projected yields, though USDA did boost exports for the 2017/18 crop by about 100 million bushels. That surprised the market for awhile after the report came out, but the strength didn't last.
"We seem to underestimate the global demand for soybeans … The demand globally for soybeans is pretty good," Gulke says. "But we did have the carryover for next year because of South America and because of our increase in soybean acres here, is up about 45 million bushels to 480 million. We're going to have to have quite a crop problem in yield to get that carryover down a ways."
Wheat projections were much different than trade guesses, even though USDA lowered carryout by about 240 million bushels to reflect recent damage from storms in states such as Kansas.
"That was kind of expected because of the crop problems we have, and we still don't know where we're at on the wheat," Gulke says. "All in all, the global stocks came in as traders expected, but it's about the U.S. and again, of course, weather that's playing a part in price discovery. With global stocks apparently peaking and U.S. corn and wheat stocks likely to fall more, hopefully traders will put a pencil to the numbers and realize what could happen if it keeps raining."
Gulke SPECIAL WASDE 5-10-17