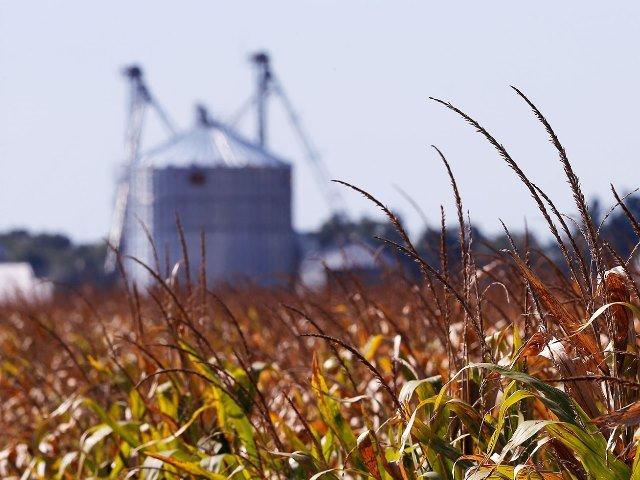 The time has come for corn and soybean producers to make a serious decision about grain sales in light of where prices may be headed this fall.
"Kenny Rogers' No. 1 song at one time was 'The Gambler.' You've got to know when to hold 'em and when to fold 'em," says Jerry Gulke of the Gulke Group in an interview with host Pam Fretwell for the "Weekend Market Report" airing Sept. 2, 2017, on AgWeb.com. "There's no bigger gambler than a farmer. Do you gamble today betting that the prices are going to go a lot lower, or do you store your grain and capture the market carry that could be as much as 45 cents to 65 cents?"
September corn hit a low of about $3.29 this week. With a 45-cent basis in northern Illinois, the price of corn fell below $3, Gulke points out. It was even lower in the northern Plains, where basis is from -60 cents to -80 cents.
"That's pretty doggone cheap, I don't care how much you're going to raise," he says. "I think a lot of guys started to look at it and say, 'If I take it to the elevator or if I've got it in the elevator, do I really want to sell it here below my cost of production? If I lost this much and didn't sell it earlier this year, I might as well risk another 20 cents and ride it out and see what the crop surveys tell us in September and October. A couple of the elevators told me you largely have the heavy part of old-crop corn selling behind us and not many people are interested in selling new-crop corn at this price."
The 12-cent surge in corn Thursday may have been a shot over the bow to get attention to just how cheap corn really is.
He continues: "Soybeans are staying in there surprisingly well, and of course that's the one that's still kind of unknown yet. A lot can happen to that crop either way. But the general consensus, and in driving down to the Farm Progress Show in Illinois and back up another route, I am still not impressed with the soybean crop or the corn crop, for that matter."
A new 120,000-bu. grain bin with a full floor and aeration costs about $1 to $1.20 a bushel. Carrying charges (47 cents from September 2017 to September 2018) and potential basis gain (20 cents) means a potential 67 cents per bushel in a storage hedge, Gulke says.
"You could do nothing but combine it and hedge it off until next September and let time pass," Gulke says. "I used on-farm storage as a profit-enhancing tool in the 1980s and made a career writing articles in Top Producer magazine regarding the advantages of acting like a small elevator. I paid for the grain bin as quick as I could, then it became a cash cow."
This year, storage gain and a good, flexible marketing plan could be the only positive margin in raising corn, he says.
Gulke Wkn Market Report 9-1-17 Know When to Hold Em