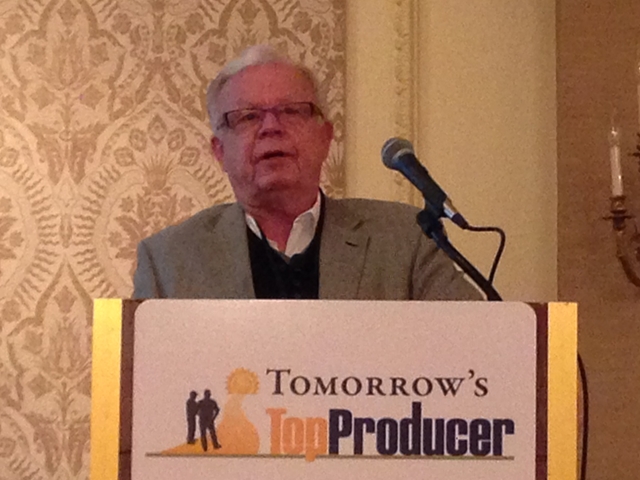 The American economy remains robust in spite of changes in presidential administrations, argues Jerry Gulke, farmer and president of The Gulke Group.
"Our economy is much better than any one person out there," Gulke noted recently at the 2015 Tomorrow's Top Producer conference.
At the same time, there remain questions about what the future holds amid factors such as the strengthening dollar and the plunge in oil prices.  
"We're up at a point now in the stock market where all the stimulus that we've had has done what it's supposed to do," Gulke explains. "From here, it's going to be a lot harder to double our economy."
---
Cash Rents Inch Lower
---
As young producers look ahead, Gulke says, they should consider the following:
Canada will remain a strong competitor in the ag marketplace.
"We have a supply problem. We produced a little too much" corn. The same is true of oil. Yet corn demand might be a little better than production in 2015.
Operate your grain sales as if you were running an elevator. Storage is critical and will be a "cash cow" eventually.
Competitors such as Ukraine, Brazil and Argentina have ramped up corn exports since 2005, but they can easily ramp down. It will be interesting to follow their planting decisions this year.
Gulke has tilled his farm ground in preparation for the possibility he'll need to plant all soybeans and no corn this year. He has no intention of buying inputs until the last minute. Seed prices haven't gone down, which is "not Economics 101, in my book."
For more information on the Top Producer Seminar or Tomorrow's Top Producer events, visitwww.TopProducerSeminar.com.
....................................
Thank you to the 2015 Tomorrow's Top Producer sponsors:
Bayer CropScience, Case IH, Conservis