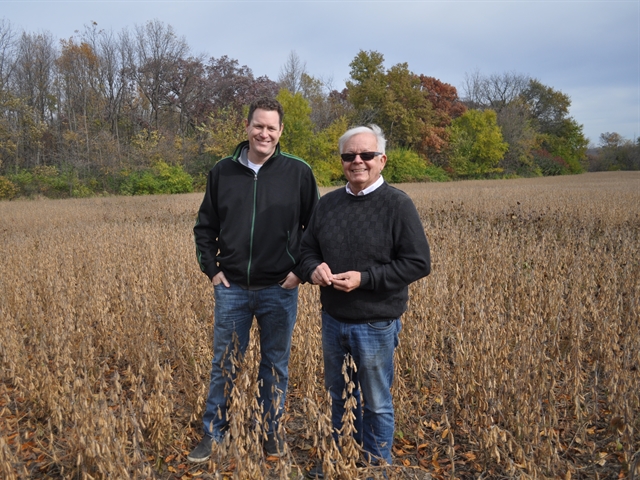 With the Nov. 10 WASDE reports fast approaching, you may be tempted to make some quick changes to your marketing, just to be safe.
Don't.
"If you haven't already done something, it's worth the dues we're going to pay to wait and find out what the report says on Monday," advises Jerry Gulke, president of the Gulke Group in Chicago, who points out that both corn and soybeans posted significant rallies in October. December corn, for example, has climbed from $3.2125 on October 1 to $3.6750 today. January soybeans went from $9.25 to $10.3675 during the same time frame.
Listen to Gulke's full analysis here:
The reason, of course, is demand, which has been growing, thanks to exports and animal feed. "We pretty much know the supply side," says Gulke, who expects the USDA to leave the current yield estimates alone for corn and soybeans. The report will "pretty much confirm that yeah, we had a big crop this year."
But he's not taking anything for granted, especially when it comes to the market's reaction to whatever the report says on Monday. "While the traders are thinking it's going to be a humdrum report, it pays to expect the unexpected," Gulke says.