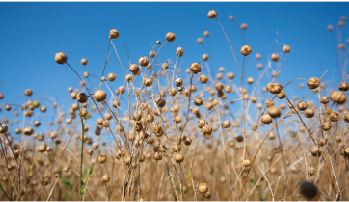 Jerry Gulke says the increase in Canada's soybean, sunflower, and oilseed numbers hint at what's to come in the Oct. 10 USDA reports.
If you want to get a good idea of what the USDA is going to say on Friday, Oct. 10, you might want to look at Stats Canada's latest numbers.
"Their report showed a distinct increase in soybeans and sunflowers and flaxseeds," Jerry Gulke, president of the Gulke Group in Chicago, says. "These are oilseeds. It doesn't take a lot of money to grow them."
That's opposed to corn, of course, where the prices are now below the cost of production, which Gulke believes has caused many farmers—in the U.S. and Canada--to plant less corn than projected this year.
"They look at the financial rewards," he says. "We didn't fall off a dump truck yesterday. We know if something costs a lot of money, and [if] we're not going to get back what we put into it, we're going to hedge our bets and go with something else."
Listen to his full analysis here:
Gulke suspects farmers all around the world are weighing the same options when it comes to growing corn. "If [Canada] did it, and we did it, what do you think is the impact on the rest of the world in their decision to say, 'Well, should we plant corn next year with a loss, or should I plant something else where I might break even?"
It's not an easy choice. "It's a world market," he says, "and I think we look at prices that are offered to us a lot more keenly that people out there give us respect for."
Gulke also highlighted the latest estimates from Informa, which raised production and yields for corn and soybeans. These record crop numbers worry him, especially when he thinks about next spring's planting decisions. "The market may get to a point where it says, 'You know, Jerry, you can do what you want to do. We've got too much corn. We've got too much beans. We've got too much wheat. We're not going to give you an incentive one way or another. You can roll the dice,'" he says.
He thinks that sounds mighty risky in today's global market. "We don't want to be in that position when that day comes … because we'll be in a losing position in everything we plant."