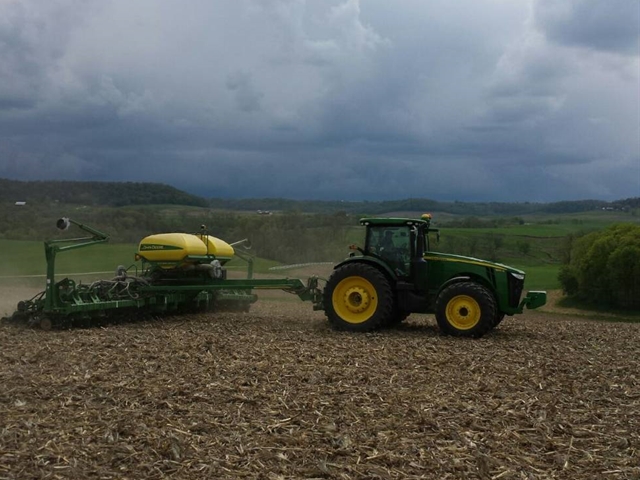 USDA offered up some interesting numbers in its recent outlooks, taking traders by surprise, and causing prices to dip Friday following a Thursday rally.
The department's forecast for the soybean crop was especially disconcerting, as planted acres were projected at 83.5 million--roughly 4 million less than the trade expected--and ending stocks were raised 12% to 430 million bushels, pushing the season-average price down.
"The thing that I found interesting was with their low soybean acres, they still show a carryover a lot higher," says Jerry Gulke, president of The Gulke Group. "That's kind of scary, because if we did plant 88 million acres, each million acres is another 40 million bushels, and that could be serious for soybeans. They could be underestimating where beans could go if we go ahead and plant the beans this summer."
Across the board, acreage and prices for corn, soybeans and wheat were all projected lower than last year:
Corn - 89 million acres, average price $3.50/bu.
Soybeans - 83.5 million acres, average price $9/bu.
Wheat - 55.5 million acres, average price $5.10/bu.
"I guess it's really up to the weather and what us farmers are going to do, because these are not optimistic situations," Gulke says, "The only thing we really have to look forward to from now on is to see if the weather's going to do the trick."
For now, the only other report the market can hang its hat on is USDA's Prospective Plantings report, released March 31.
"And of course as we know, the intentions on March 31 are a far cry from what they sometimes are in October," Gulke says. "But there's nothing between now and then except time and space to try to figure out what happens."
Listen to Gulke's full analysis below: