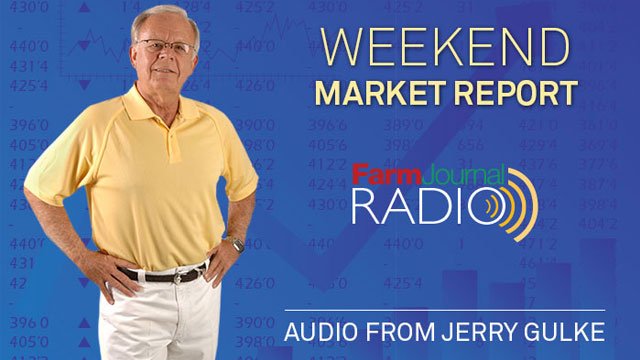 What should have been good news for the grain and oilseed markets ended up having the opposite effect as we ended the week down, sharply down some cases. "Corn feels like it didn't go anywhere and it was kind of like watching paint dry, but there were some significant moves," Jerry Gulke president of the Gulke Group says in this week's "Weekend Market Report" on Farm Journal Radio.
Earlier this week, President Donald Trump ordered the Environmental Protection Agency (EPA) to stand down on efforts to lower ethanol mandates. Ideally, that would've spelled good news for corn, but in spite of this corn still closed down for the week. "It looked like, at first, it was something good but obviously … at the end of the day it's what happens at the marketplace," Gulke says, "and the marketplace chose to hammer corn a little."
In the soybean complex, there's been some on-going concerns regarding South American weather and expectations they will plant less beans; however, there's some doubt whether that prediction will come to fruition. "There's a lot of talk about less bean acres this year, less soybean crop production in South America and maybe more corn. I don't yet see that happening at all," Gulke says. It comes down to simple economics, he explains. The market is telling producers not to plant corn, so the incentive to plant less soybeans just isn't there.
The Cattle on Feed report was also released Friday afternoon and there was one unusual jump to note—placement numbers. For the most part, the report was in line with what everyone anticipated, but the real shocker—if you want to label it that, Gulke admits—was the placements were significantly higher than what the trade was expecting.
Listen to Jerry Gulke's full commentary above.