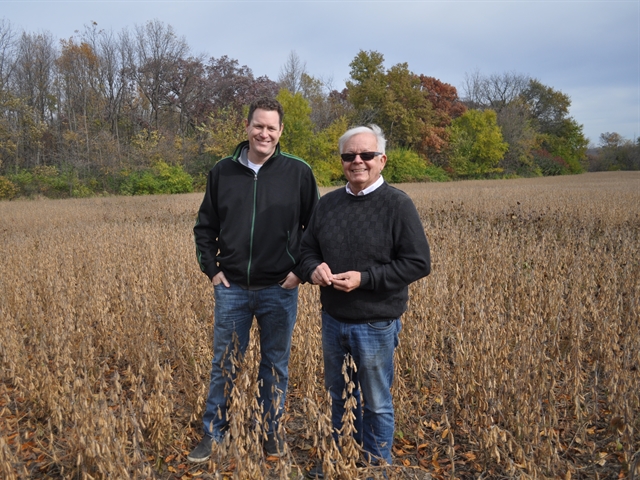 When Jerry Gulke looks at today's corn production numbers, he thinks the USDA has finally come to its sense with its new forecast: 14.407 billion bushels for corn with a yield of 173.4 bushels per acre.
"This is what we talked about and expected for weeks and months-- that this crop maybe had seen its better days, yield-wise, and we got the government to agree with that," says Gulke, president of the Gulke Group in Chicago and a farmer in Illinois.
Listen to Gulke's full analysis here:
And, with 63 percent of the corn crop harvested as of Nov. 2, according to USDA numbers, the agricultural community is closing in on the final production numbers for this crop and others. American farmers, for example, are expected to produce a historic 3.958 billion bushels of soybean with a record yield of 47.5 bushels per acre. "We're pretty close to saying the supply is what it is, and then we'll work off demand," says Gulke.
The demand picture is positive for soybeans, according to Gulke. "The good thing is [the USDA] raised production, but they also raised demand in crush and exports by an equal amount," he says, leaving the current 450-million bushel carryover in soybeans untouched. "It's tantamount to saying there's good world demand at these prices."
And corn? "Two billion bushels [of carryover] is still quite a bit," says Gulke
He says farmers deserve credit for juggling the twin challenges of these record-breaking corn and soybean harvests in the face of weak prices. "I think we have done a noble job of putting this crop into our grain bins … rather than taking a slaughterhouse price for corn. You can probably make more money off that corn in the bin than you can putting it in the bank or paying off a loan. I think there's a lot of guys out there saying, 'I grew that corn, and you're not gonna steal it from me.'"