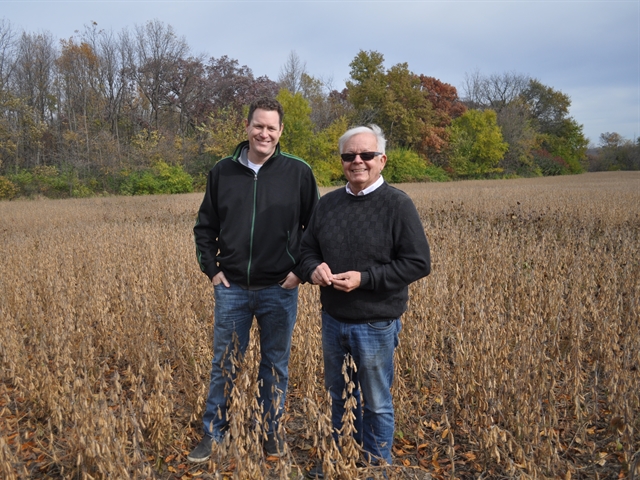 The early bird doesn't always get the worm.
Thanks to an October rally in corn prices and a slow harvest overall, some producers are in much better shape right now than they—or anyone else—might have expected
"The guys out there that we thought didn't get up early enough in the morning to go to work got a 70-cent rally in corn while they were waiting," says Jerry Gulke, president of the Gulke Group in Chicago and a farmer in Illinois. "While they sat there, the corn dried out, and now they don't have to haul as much or dry as much, so they probably saved 20 cents to 25 cents a bushel in drying charges."
It all adds up. "Anybody who waited to harvest their crop on some of their corn ground is probably $100 an acre better off than they were on October 1" when cash corn hit a low of $3.2525, Gulke notes. "It could be even more depending on how much they still had in the field."
Listen to Gulke's full analysis here:
But the grain-market waiting game for the patient—or the lazy and lucky—has only just begun, according to Gulke. He counsels farmers to keep watch on the futures prices and sit tight until it's time to move
For example, on late afternoon on Friday, corn futures for December, March, May,  July and September at $3.816, $3.942, $4.026, $4.096, and $4.16, respectively
"There's a terrific carry," Gulke says. "It's telling us, 'We don't need it now, Jerry, but we might need it next fall, and we're willing to pay you 30 cents or 40 cents a bushel, plus certainly some basis gain'" in the months to come. "Between now and July, you'd think the market is going to have to come after that corn that's in the bin."
After all, the most recent WASDE numbers pegged the corn carryover at just 2 billion bushels. "That's not much, considering the global demand for corn," Gulke says. "It doesn't take much of a hiccup to change that."
Did a slower harvest pace end up paying off for you? Share your thoughts on AgWeb's discussion boards.