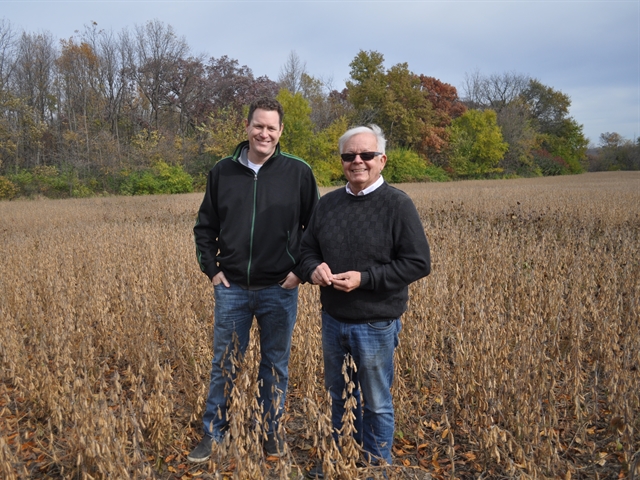 With corn, wheat and soybean prices all significantly higher than their October lows, Jerry Gulke is ready to celebrate this December.
"We have rallied $2 in the wheat market since October 1, and we didn't collapse," says Gulke, president of the Gulke Group and a farmer in Illinois, who has long maintained that this fall's painfully low grain prices were just that—too painfully low for farmers to accept. "The market just fell out of bed going into October … in anticipation of this huge record crop and this perfect weather we had."
But the market also overcorrected, making this a very merry December for level-headed producers who didn't panic. "We've rallied now over $1 in corn, $1.50 in beans, and $2 in wheat," says Gulke. "That has been a Christmas gift that we haven't seen … and it started right in the bulk of harvest, when everyone thought we were going to be seeing piles on the ground."
Listen to Gulke's full report here:
Looking ahead, Gulke expects continuing demand for grain, particularly for feed. "If the hog guy is expanding, the poultry guy is expanding, and we're adding more meat to cattle, you've got to expect we're feeding a lot more grain—DDGs and corn—than anybody expects, to some degree," he says.
Part of the reason is the ongoing desire for protein in the United States and beyond. "So far, there is no evidence that high-priced meat has curbed domestic demand," Gulke says, adding: "The bottom line in livestock—at least in cattle—is that you're just not going to overflow this market with cattle for quite a while [as this herd is] rebuilding."
Ethanol demand is also up, according to Informa, and so are other economic indicators.
It all adds up a big report to watch in early 2015, when the USDA makes its final adjustments to yield, production, and acreage. "The January 12 report is going to be, I think, a blockbuster," Gulke predicts.
Got an opinion about grain prices? Share  your thoughts on AgWeb's discussion boards.