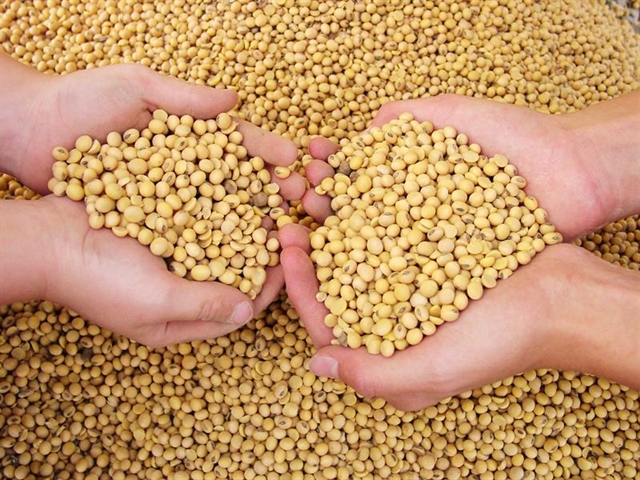 The market's divided reaction to corn and soybeans after USDA released its acreage and grain stocks reports shows which crop is in a stronger position right now, according to Jerry Gulke.
"Corn, along with the changing weather pattern, was down 11 to 14 cents at one time," said Gulke, speaking with Farm Journal Radio's Pam Fretwell after USDA said farmers would plant 94.1 million acres of corn and 83.7 million acres of soybeans. "November beans are up 40 cents—that's a big jump."
Those movements of corn down and soybeans up happened despite the grain stocks report, which indicated the U.S. had 4.72 billion bushels of corn and  870 million bushels of beans as of June 1, both of which were higher than the trade expected.
"It's interesting that (USDA) found more stocks of both, but (the market's reaction) tells you what the underlying fundamentals" are for beans globally, explained Gulke, whose firm's estimate was within 100,000 acres of Thursday's corn and soybean acreage numbers. "If I had any beans saved, I'd want to hold them until we made the marketing low in October. But I'm not sure we're going to make any lows. This thing is on fire."
Soybeans: Actual Acres vs. March Estimates
It's a very different situation for corn. "If we get a weather problem, we might get a bounce in corn, but gosh, this is the last trading day in June," Gulke noted. '"Corn, unless it rallies pretty good by the end of the day, will post a key reversal down on a monthly basis, and that's not good."
And the weather isn't cooperating, at least not for corn. "Here comes the rain, here comes the cool weather," Gulke said. "Corn has dropped 70 cents in the past two weeks. That just shows us that the market doesn't believe we have a crop problem."
At least not in corn.
When it comes to soybeans, though, the market is anxiously watching the outlook for August and its potential impact on all those 83.7 million acres of pods. "It may be too late to kill corn (then), but if we get too hot in beans, we could easily lose 150 million bushels to 200 million bushels in bean production from a minor weather problem," Gulke said. "The market does not want that to happen. They are really nervous about this."
Listen to Jerry Gulke's full comments here: