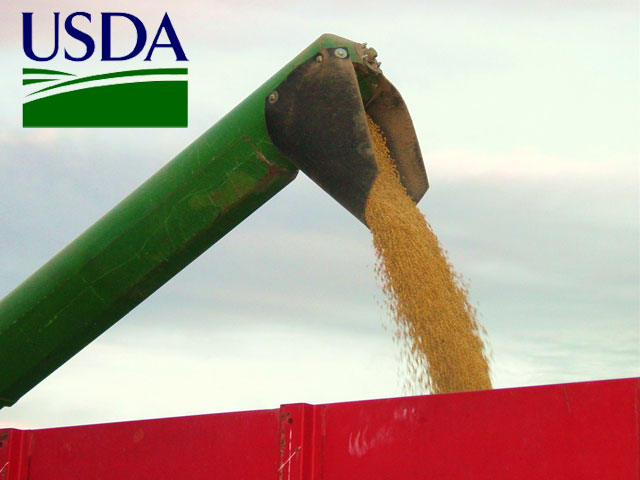 While today's USDA report was no blockbuster, market-moving release, Jerry Gulke, president of the Gulke Group in Chicago, still found plenty of numbers to like.
The corn carryout dipped 50 million bushels to 1.827 billion bushels, thanks in part to a surprise jump in ethanol usage. "We're supposed to be talking about ethanol not making any money," said Gulke.
He also noted how the continuing monthly reduction in ending stocks resembled a similar pattern last year, which suggests that farmers may be addressing the much-discussed acreage issue by planting fewer corn acres after all. "It's a minor deal, but the trend is there," he said.
The carryout dropped in soybeans as well, falling to 385 million bushels on the strength of increased exports. With a bumper crop expected soon from South America, that reduction is relatively good news for farmers worried about plunging bean prices. "It didn't get any worse," Gulke said.
Listen to Gulke's full analysis here:
Will that export pace continue, given how the dollar's strength is making American grain more costly? It's hard to say.  "So far, the government has not showed that exports per se have been affected much by the currency, so it may be a lagging situation," Gulke said.
Overall, though, the veteran market watcher sounded satisfied with the day's report. "All in all, it was a decent report," Gulke said. "It could have been worse."