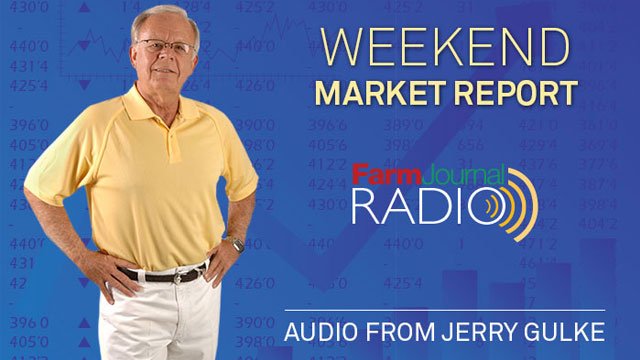 For the first time in a while corn was down a few cents while soybeans continued their higher range, says Jerry Gulke, president of the Gulke Group. Beans closed the week up in both old- and new-crop, which according to Gulke, shows good demand for U.S. beans; even Argentina bought U.S. beans for delivery in the 2018 marketing year.
"This speaks to the long-term effect the Argentine crop will have on U.S. soybeans," Gulke says.
Bottom line, we closed the week with everything up except meal and wheat with only slight changes in corn, which indicates the trend is intact but we need to keep the momentum going.
Jerry Gulke dives deeper into the role weather is playing on the markets and discusses in-depth the eco-political situation the agriculture industry is currently facing. There's a lot of noise in the media causing farmers to fret but Jerry breaks it down to the few points worth to pondering and a few worth dismissing.
Listen to Jerry Gulke's full commentary on this week's Weekend Market Report.
Catch all Jerry's reports including his new segment, "The Rest of the Story," by visiting http://www.AgWeb.com/Gulke.
Jerry Gulke on Weekend Market Report - April 13 2018