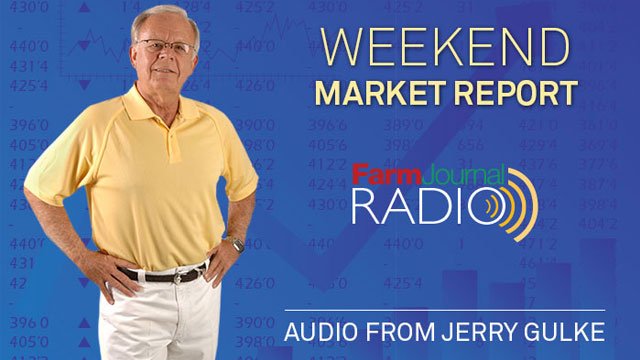 Commodity markets saw some wild swings this week as they are digesting ongoing news reports regarding tariff rifts between the U.S. and China, says Jerry Gulke, president of the Gulke Group. Wheat was the big gainer this week while soybeans saw a trading range of over 70¢ but managed to close only 12¢ lower. Corn also saw a wide range of 21¢ but closed the week unchanged. 
"We've got fundamentals on our side," Gulke says.
Jerry Gulke discusses more on the volatility this week and those driving forces behind the market movements along with his analysis of the ongoing tariff rifts between the U.S. and China.
Listen to Jerry's full commentary on this week's Weekend Market Report.   
Read Jerry's recent column in Top Producer magazine, "An Acreage Battle Looms."
Catch all Jerry's reports and analysis by visiting AgWeb.com/Gulke
Learn more about the Gulke Group at www.gulkegroup.com
Contact them at 480-285-4745 or 707-365-0601
Contact Jerry directly by emailing comments and questions to [email protected].
Jerry Gulke on Weekend Market Report - April 6 2018