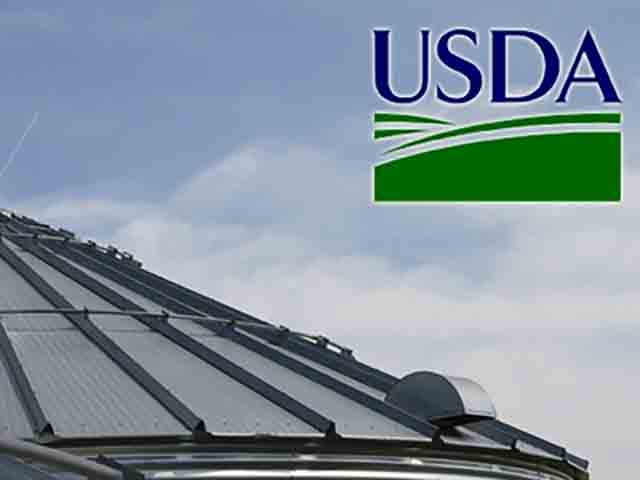 U.S. farmers are harvesting record-breaking corn and soybean crops, according to USDA's Nov. 9 Crop Production and World Agricultural Supply and Demand Estimates. While the storyline for much of the growing season has been record production, now farmers are faced with an even bigger problem—increasing production without corresponding demand increases.
USDA pegs the 2016 corn production at 15.2 billion bu., up 1% from the October forecast and up 12% from last year. The national average corn yield is forecast at 175.3 bu. per acre, up 1.9 bu. from the October forecast and up 6.9 bu. from 2015.
U.S. soybean production is forecast at 4.36 billion bu., up 2% from October and up 11% from last year. The national average soybean yield is pegged at 52.5 bu. per acre, up 1.1 bu. from last month and up 4.5 bu. from 2015.
Most pre-report estimates called for a decrease in corn and  a 6/10 increase in soybean yield, says Jerry Gulke, president of Gulke Group.
"We thought they would raise corn," he says. "But they raised it 1.9 bushels, which is pretty big."
In the last several reports, as USDA has increased production for both crops this year, Gulke says, demand followed suit. But that largely stopped Nov. 9.
"What we feared was at some point in time you run out of demand," he says. "That's what we saw today."
With supply rising faster than use, USDA raised corn ending stocks to 83 million bu. "The thing that concerned us most is they translated most of the new production into ending stocks, which in essence is saying we can't really find a home for all of it," Gulke says.
Soybean ending stocks also increased by 85 million bu. to 480 million bu. USDA pointed to reduced soybean crush and reduced demand for soybean meal. 
"Now you have too much of everything," Gulke says. "All this translated into corn going down 12 cents and beans are down are 24 cents after the report. The party is over for now."
Looking forward, to see a dramatic increase in prices, a major crop production problem will have to surface in the U.S. or in South America.
"Fortunately we had a big crop to cover some of the downside in prices," he says.
Listen to Jerry Gulke's full commentary: