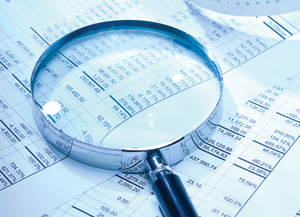 Jerry Gulke provides an in-depth look at what farmers need to know about crop insurance.

The 2014 crop insurance period is formally behind us, with March 17 being the last day for farmers to sign up. The spring insurance prices are at $4.62 for corn and $11.35 for soybeans, which means there is some major market risk before insurance kicks in. In 2013, the spring insurance prices were $5.65 for corn and $12.87 for beans.
Crop insurance won't likely help from a profitability standpoint this year, says Jerry Gulke, president of The Gulke Group. "Insurance will become what it was intended to be—a stop-loss vehicle acceptable to the most efficient and best managed," he says.
Both corn and soybeans are trading well above the February averages. With an 85% coverage option, the trigger point is $3.92 ($3.70 for 80% coverage). For soybeans, 85% coverage option comes in with a trigger point of $9.66.
"Corn has to drop nearly $1 per bushel for crop insurance to kick in," Gulke says. "There is huge risk on the downside. We are looking at real losses."
Hear Gulke's full audio analysis:
Gulke says he personally bought the July flex option insurance ($5.26). "Having 85% of my APH priced at $5.26 works for me since my level of insurance is much higher than $4.62," he says. "But now I'm almost forced to plant corn because my target is much higher. Even with bad basis, I could get $4.80 with my corn, which is a far cry from $3.80."
Risk Management is Key
Farmers will need to have the flexibility to use futures and options this year, Gulke says. "As a group, I think we've been shying away from using risk management tools," he says. "We've had a few years where it is easier to do nothing."
This year, he says, marketing tools will be needed to increase profits.
Gulke says farmers need to remember that even with high crop insurance coverage, they are still responsible for the remaining 15% or 20% of your production. "80% of production is covered at $4.62, the other 20% is your responsibility," he says. "A lot of times we will use futures and option to protect that portion."
Corn, Soybean Price Prospects
On March 31, USDA will release its 2014 Prospective Planting reports. Currently Gulke Group is working on its own acreage estimates. While its still not final, Gulke says, intital findings show what most have been predicting – less corn and more soybeans.
"I think we are seeing the same things that everyone else is seeing," he says. "Just about every state is lowering their acres somewhat. I wanted to see big drops in the "I" (Indiana, Illinois, Iowa) states, but I can't say that's necessarily the case."
Last year's wet harvest combined with a lot of unpriced grain in storage is also reducing corn's attractivness for this year. "The love affair with corn when it was $7, isn't so enamorous right now," he says. "They are looking for something else."
With these lower spring insurance prices, Gulke says, the push for farmers to plant corn or soybeans into the summer is gone. "The incentive to plant every acre—no matter what the timeframe is—is just not there," he says. "Last year we planted corn until June 15 in Iowa. I don't think we'll see that because the market isn't paying you to do that."
Gulke is predicting some major shocks in the March 31 Prospective Plantings report. But, he notes, even if planting intentions come in larger than anlaysts are predicting, the weather at planting will play a major role in price movement.

...........................................
Want to read Jerry's take on crop insurance? Contact him at 815-721-4705 or [email protected]. 
Gulke Group is hosting a workshop about technical analysis, as well as a outlook conference March 25-26 in Chicago, Ill. For more information, visit www.GulkeGroup.com.
For More Information  

What to Know for 2014 Crop Insurance Decisions
February 28, 2014
By: Sara Schafer, AgWeb.com Business and Crops Online Editor
Here's what to keep in mind as you pencil out your crop insurance options, in light of the new farm bill.
 
Market Strategy: Crop Insurance 101
January 29, 2014
By: Jerry Gulke, Top Producer Market Strategy Columnist
Crop insurance has evolved from the basic catastrophic coverage to a complicated revenue insurance vehicle, backed by USDA's Risk Management Agency, to save the farmer from himself and his banker.

Farmer-Owned Insurance
February 26, 2014
By: Ed Clark, Top Producer Business and Issues Editor
Less than two years old and owned by 10 Midwest farmers, Illinois-based Ag Armour rolled out its first crop insurance product, HarvestMAX.
 
Market with Crop Insurance
January 8, 2014
By: Ed Clark, Top Producer Business and Issues Editor
It's still a good three months before planters roll, but unlike the last three years, getting a jump-start on corn and soybean marketing will likely be rewarded.


More Coverage, Less Cost
January 8, 2014
By: Ed Clark, Top Producer Business and Issues Editor
This year, farmers can get more federal crop insurance coverage for the same or less money. However, with guarantee levels tied to futures prices, revenue protection (RP) will likely fall below most cost-of-production estimates.

Do You Need Weather Insurance?
January 8, 2014
By: Ed Clark, Top Producer Business and Issues Editor
New private insurance offerings that complement federal multi-peril crop insurance are attractive to risk-averse farmers.
 
See current market prices in AgWeb's Market Center.
---