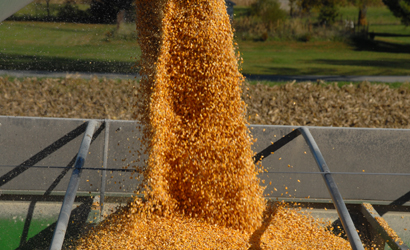 After looking at the latest Farm Service Agency acreage report, Jerry Gulke's doubts about the feasibility of a 14-billion bushel corn crop this year have only grown.
The report, released today, indicates that farmers planted fewer acres of corn, soybeans, and wheat than assumed. How much fewer? Several million acres, according to Gulke, head of The Gulke Group, who has suspected all season that there were lots of crops that didn't get planted this year.
He highlighted one analysis that estimated the figure could be as high as 3.5 million fewer acres of corn and 2.5 million fewer acres of soybeans. "That is not impossible," says Gulke. "We just think it's a bit aggressive."
Regardless of the final numbers, though, he does think the new acreage estimates will make it hard for this year's crop to achieve bin-busting status without "mega yields."
Listen to his full analysis here:
He also thinks the acreage numbers may explain the conservative numbers in Tuesday's USDA report numbers. "They backed off a little, knowing they had in their back pockets the numbers they released today," Gulke told Farm Journal Radio today. "If you knew there were going to be less acreage, what are you going to do? Tell the world you planted 91.6 million acres and that you're going to get 170 bushels an acre when you know doggone well that it's going to be something less than that?"
Still, the reduction in acreage should boost corn prices higher—and it did, with corn closing above last week's high, with $3.656 for September delivery and $3.777 for December. "I don't know if it's enough to take us out of the doldrums, but it's sure a lot better than someone saying we planted 2 million more acres than we thought. Then we'd be in trouble."