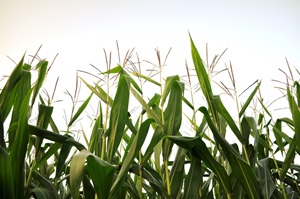 As a "disappointing" week for corn and soybean prices ends, Jerry Gulke is shifting his focus to the upcoming USDA crop production numbers, scheduled to be released Aug. 12, and the potential impact on grain markets.
"The general perception is that the government has got to raise yields in that report," says Gulke, president of The Gulke Group, speaking to Farm Journal Radio on Friday, Aug. 1. But he also suspects that the feds, armed with the beginnings of harvest and crop insurance data, will also have something to say about other factors affecting this year's crop. "You might see an increase in yield, but you may also see a drop in harvested acreage," Gulke predicts.
Hear Gulke's full radio analysis here:
That could translate into better news for farmers who are under financial pressure and worried about sliding prices for corn. In the Dakotas, Gulke reports, "corn was under $2 a bushel, cash. That doesn't cash-flow," he says, even if your farm is debt-free. "There are some tremendous implications coming for those farmers who are going to be forced to sell this crop at these depressed prices."
But those prices could also start bouncing upwards as demand rises, thanks to other countries that have begun snapping up bargain-priced American corn, soybeans, and wheat. "At these prices, we're going to sell more grain," Gulke says.
For those farmers who prefer to practice patience and wait for better prices, the big issue is going to be the cost and availability of storage space in grain elevators, Gulke says. "Farm storage is going to be well worth the money spent this year."