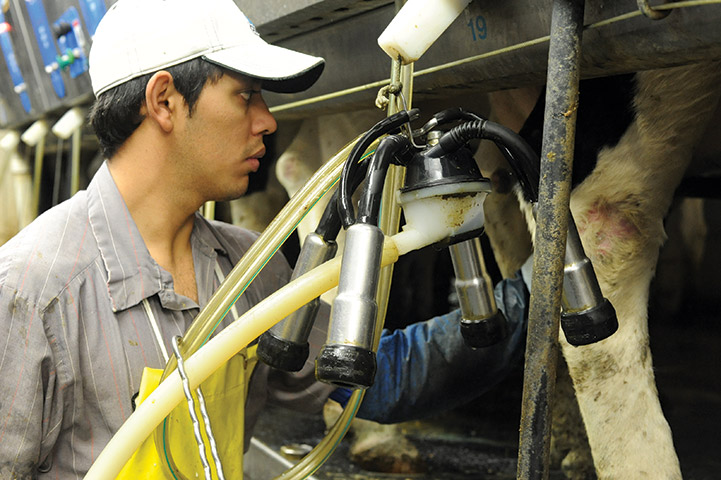 President Donald Trump's stance on immigration and immigration reform is shaking up Washington, but it also has the agriculture industry worried about losing more labor.
Last week at the National Farm Machinery Show (NFMS) in Louisville, Ky., U.S. Farm Report host Tyne Morgan spoke with Zippy Duvall, president of American Farm Bureau Federation (AFBF). Duvall says as planting season approaches, workers are needed.
He calls the H2A program broken, saying the immigration battle in Washington is putting more strain on the system.
"It needs to be simplified and it needs to be not so expensive to them," said Duvall. "We need to talk about adjusting the status for the experienced workers who have been here for 20 years."
He went on to say the H2A program can be fixed, but it will look much different than it does today.
AgDay-Ag Lobby Worries about Immigration Policies-2/20/17