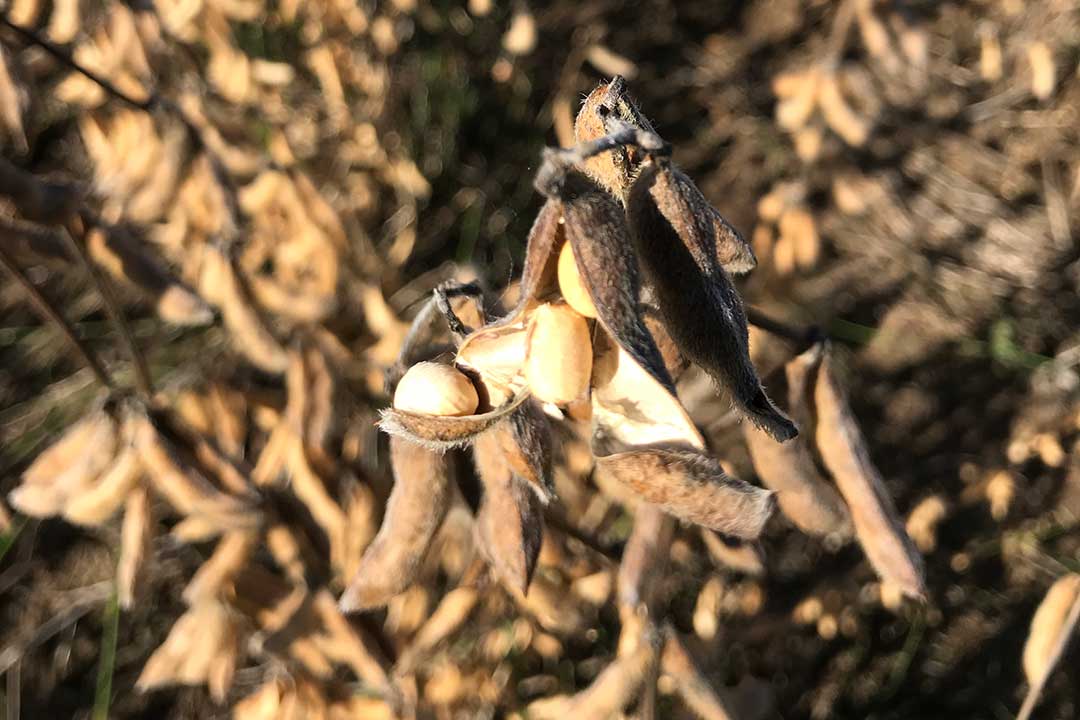 "We've had 5.6 inches of rain since Oct. 1," said Wayne Martin, a farmer in Shelby, Iowa. "Between rains and then waiting for fields to dry out, we probably get 10 hours of combing in a week. That's it."
He says it's a story on repeat: too many wet and dry cycles are causing soybean pods to grow extremely weak.
"We combined yesterday and moisture was testing 16 percent," said Martin. "As you know, that's extremely wet, yet soybeans were shattering before the combine even touched them."
He says soybean yields have been decent so far this year, mostly in the 50 to 60 bushel per acre range, with some fields hitting 70 bushels per acre. However, as harvest stalls, the "great crop yields" Martin once saw are now on the decline.
"We are losing yield by the day," said Martin. "I was driving the other day, and I could even see the open pods in the field from the road."
He says as the pods become more fragile with beans falling out, some fields are losing as much as 20 percent of the potential yield.
"It was nothing like this two to three weeks ago," said Martin. "The shatter was minimal."
Martin says the fact he's been able to harvest soybeans at all this year is better than other farmers in the area. He's hearing farmers closer to the Nebraska line who haven't even started harvesting soybeans yet.
The latest USDA report showed Iowa harvest is 26 percent, 19 points behind normal and 14 points behind last year.