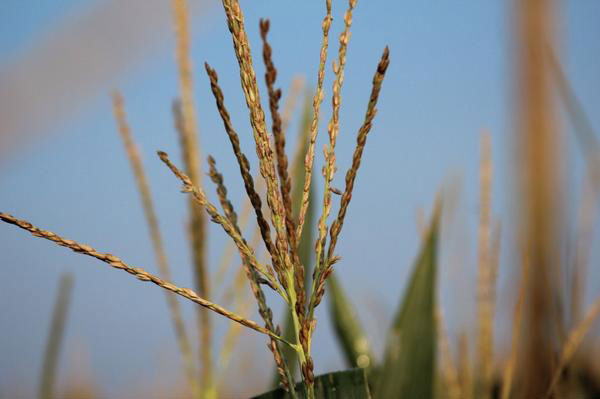 This seems to be the year of extremes for farmers in central and northwestern Nebraska. They've gone from too dry to too much rain to too much time in between rains. So far in the state, 11% of corn and 16% of beans are harvested. Both of those are about 20 points behind the five-year average.
Farmers say if the heat continues on, this looks like it might be a pretty good crop.
"This is a cable that broke on the other side. It holds that side of the head up. When it went down, it took some other stuff," said Randy Uhrmacher, a Red Cloud, Neb., farmer .
Watch the full AgDay report:
Every farmer dreads a breakdown in the middle of the field. For Uhrmacher, a $20 cable is putting his harvest on pause.
"It's just one of those things. It's the first breakdown of the year. We went over 1,000 acres and of course nothing happened until now," said Uhrmacher.
But the south-central Nebraska farmer can't be too upset. He's already dodged some major setbacks this year, like the hail storm he saw right out his window.
"We were borderline on these storms," Uhrmacher said.
Three hours west in Sutherland, Neb., Roric Paulman is used to hail welcoming him to another growing season.
"We received hail on half of the farm but received light losses, maybe 10 to 15%," said Paulman.
Hail or not, both are expecting an average to above-average crop.
"This area, you're probably looking at 40-bu. dryland soybeans and maybe 120-bu. dryland corn. In irrigated stuff, we are hoping for 220- to 250-bu.-per-acre corn. We are done irrigating soybeans already. They've ran mid to upper 70 bu. per acre," said Uhrmacher.
"Irrigated corn might be 200-plus field averages, maybe 220 to 230 yields. With soybeans, they're coming out of the field now and they are average to above-average in that 65- to 75-bu. yields," said Paulman.
The year started similar for both. A dry planting season soon turned into more than enough rain, then almost no moisture in July.
"We had the wettest June on record here, then the driest July, according to the National Weather Service," said Paulman.
But late-season rain has their moisture content too wet for their liking.
"Some of our driest corn irrigated is running 21 or higher," said Uhrmacher.
"Even the dryland corn has still got a ways to go with maturity. With hand sampling, it was 30 to 35 moisture content a couple of days ago," said Paulman.
The weather risks are constant, but so is the resolve for these Nebraska farmers.
"It's going to be OK. It's going to work. We're going to be farming next year," said Paulman.
Like others around the Corn Belt, these farmers need a long October full of heat to dry down the crop.
Hours after we left south-central Nebraska, Uhrmacher says he received some hail. He said it didn't do much damage to his crops but affected others just miles north.