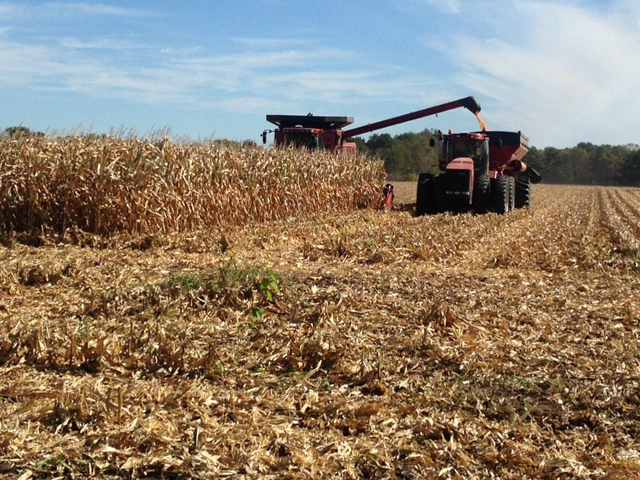 AgDay's Betsy Jibben tells us why Indiana may not be producing a bumper crop like other 'I' States.
So far, 73% of soybean acres and 58% of corn acres are harvested in Indiana. Many of those farmers started late and are having a tough harvest because of a cool, wet season.
Farmers in northern Indiana say corn is better than they expected but the soybeans are worse than they thought. A wet June took a long time to dry out with a chilly July.
Watch the full AgDay report:
Farmers in northern Indiana haven't had too many stretches of weather like this.
"The crop looks good, but not as good as we hoped for," said South Bend, Ind., farmer Rich Lichtenbarger.
First, planting drug out much later than they wanted.
"We planted June 12. We never plant June 12. Glad that was our last field," said New Carlisle, Ind., farmer Tom Cooreman.
Then, according to AgDay Meterologist Mike Hoffman, rainfall was almost two inches above normal. June was by far the wettest month with over nine inches. Temperatures this summer were below normal with July by far the coldest over four degrees below normal.
"Even with the earlier corn, it's not coming out dry," said Lichtenbarger.
As a result, many are seeing an increase of white mold and SDS.
"We've never had sudden death before on our farm. We have had white mold," said Cooreman.
So much, farmers like Cooreman say they yield monitor drops 50% to 80% in those pockets.
"It hurt us. We need more heat and sunlight," said Cooreman.
Despite the loss on beans, corn seems to be better.
"I think our corn will be above average. I really do," said Cooreman.
"We're seeing 180 bu. an acre corn and maybe 45- to 65-bu. soybeans," said Cooreman.
Both are hoping to keep this stretch of weather around a little longer before winter settles in.
"It won't be the best year we've ever had," said Cooreman.
Northern Indiana did receive some flurries last weekend, but it didn't last for long.
These farmers say their test weights are low and because of a wet season, their moisture content for corn varies from the low 20s to even the 30s.