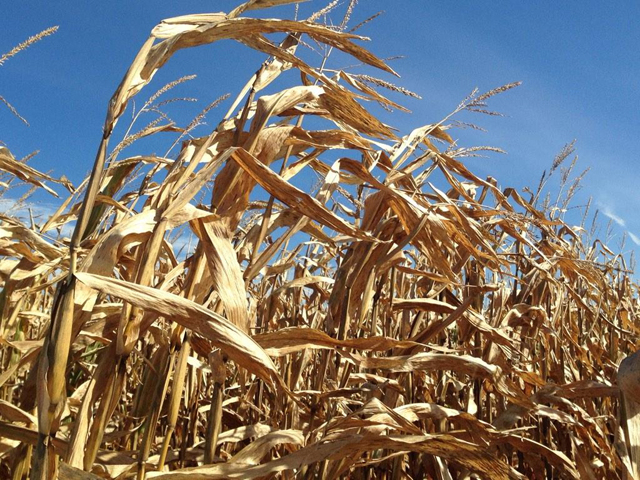 It's been a year of extreme weather for farmers in eastern Iowa. As a result, some in the area say they are running about two weeks behind.
Some farmers in eastern Iowa are playing a little catch-up. Some planted a little late due to cold snaps. Then too much rain to not enough didn't help. Despite the challenges, these farmers say they don't have too much to worry about.
Watch the full AgDay report:
"Our cycles are more extreme than what they were in the past. I don't know what normal is even considered anymore," said Oxford Junction, Iowa, farmer Jayson Willimack.
If this is the new normal, farmers like Nick Ehlers and Jayson Willimack are in for a wild ride. For the start, most farmers in eastern Iowa were running behind.
"We had a cold, wet spell that really scared us. We didn't want to plant in April due to that," said Tipton, Iowa, farmer Nick Ehlers.
They've competed against the clock all the way into harvest.
It's just late maturity this year. The crop went in late. It's just a cooler year so the crops matured slowly," said Ehlers.
Their early season rain, turned into a dry July.
"If it would have been hot and dry we would have been in trouble," said Willimack.
There was also a bad windstorm that damaged more than grain bins.
"We probably had fields with five to ten percent green snap in them," said Willimack.
However, catching rains during some crucial growing times has corn and soybeans yields potentially above average.
"I think beans on average around here on a good year would be 60 bushel per acre and corn would be 220 bushel per acre or so," said Ehlers.
But test weights for corn are down, off about four pounds from last year.
"It seems with heavier test weight corn stores better so that may cause some problems if you're going to carry corn into the summer," said Willimack.
On soybeans, weather helped more than it hurt.
"Mid-August caught some rains to finish beans and add test weight and size," said Ehlers.
Now it's just a matter of getting this roller coaster crop out of the field and into the bin.
"We caught some rains at the end and we ended up with a crop," said Ehlers.
Some farmers in the area say they really haven't had too much of a white mold or SDS problem unlike some others around the Corn Belt. 
More information: