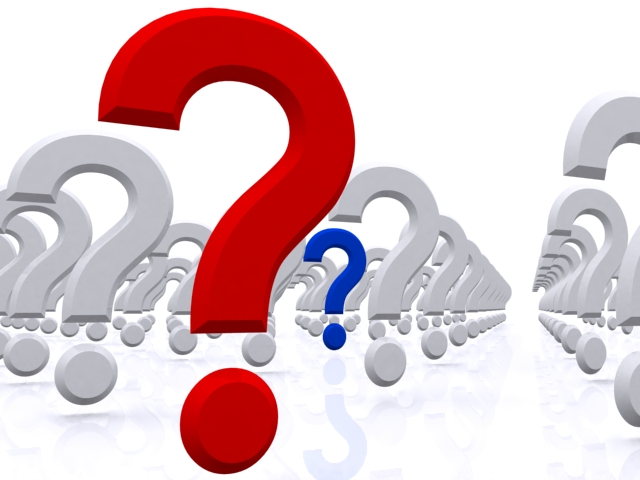 This fall, U.S. farmers are harvesting some enormous crops. USDA predicts U.S. corn production to come in at 14.4 billion bushels, with an average national yield of 173.4 bu. per acre—potentially the highest yield and production on record.
Soybean production is also pegged for record levels. Total product is forecast at 3.96 billion bushels, with an average national yield of 47.5 bu. per acre.
With such large crops in queue, many are wondering why are the corn and soybean markets rallying?
"From Oct. 1 through the first two weeks of November, the markets have rallied significantly," says Mark Gold, president of Top Third Ag Marketing. Even with prices falling the last few days, the rally is still substantial.
"The market went up quickly for some real strange reasons that we haven't seen before," he says. "Some people have called this the insane rally. If the market has really lost its marbles, we could go back down as quickly as we went up."
Here's the December 2014 corn chart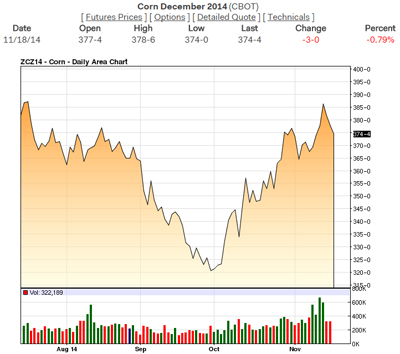 And, the January 2015 soybean chart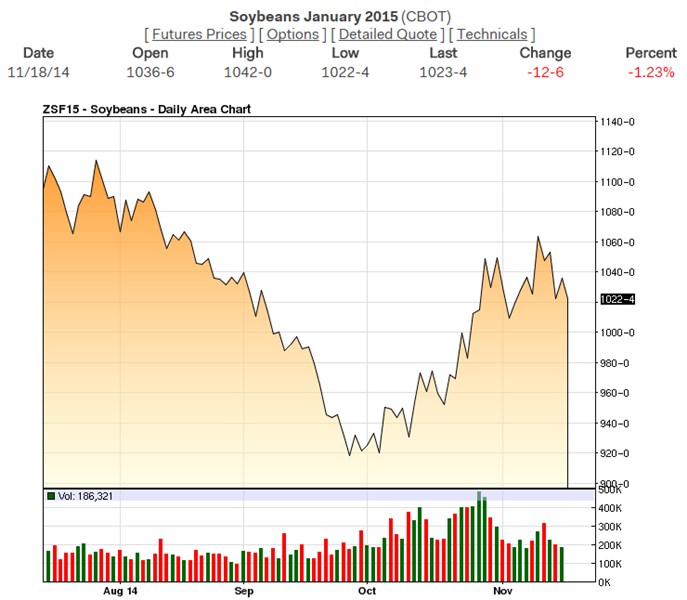 "The rally has not been based on increased or new demand, it's been based the fact that we can't get soybean meal to where it is needed," Gold says. "We have the same basic demand; it just can't be satisfied because of the rail situation."
This market rally provides pricing opportunity but also risk.  "If this market does go back down, insurance won't protect farmers," Gold says. "There is lots of downside risk."
Gold's advice is not to have stored corn or soybeans unprotected. If you have corn in storage, he says, you should look at selling some of the deferred contracts to capture the carry. If you don't want to do that, he suggests at least need to have a put option in place to protect the downside. 
Read and watch more Top Producer Power Hour news and videos.