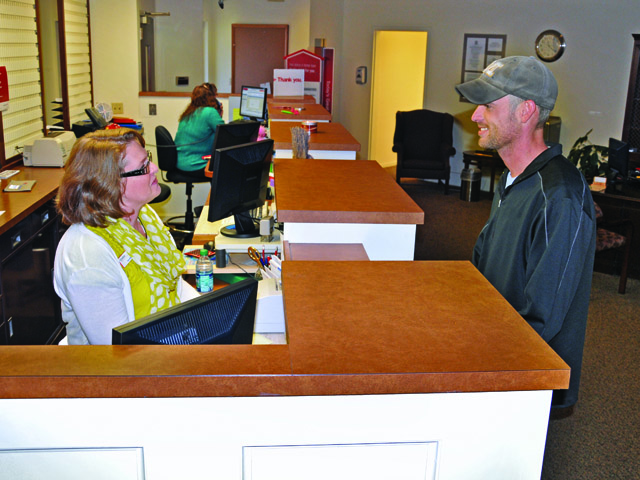 Are you ready to tighten your financial belt? This month, USDA forecast net farm income for 2015 at $73.6 billion, down nearly 32% from 2014's forecast of $108 billion. The 2015 forecast would be the lowest since 2009. Net cash income is also forecast down, at $89.4 billion—a 22% drop from the 2014 forecast.
"We're dealing with less money," says Tommy Grisafi, a broker with Advance Trading. "You're growing crops that aren't worth as much, but your inputs didn't go down much."
In times like these, farmers must determine how to make up the difference. "Who do you go to when you need more money? The bank," Grisafi says.
Farmers' relationships with their bankers are critical in light of tight margins.
"Lenders are famous for giving out umbrellas on sunny days," Grisafi says. "Now it's starting to rain and we want to see if they will have that umbrella—the protection—of knowing there is money in the ag community for lending."
Grisafi says farmers should be constantly communicating with their bankers to let share their concern about the years ahead.  "Start working with your ag lender now, even if you don't need extra funding," he advices. "Go to your lender with an organized spreadsheet."
Beyond sharing your financials, Peter Martin, a consultant with KCOE/ISOM, says farmers should also make sure their banker truly understands their operations.
Define and share your:
Competitive advantage: Help your lender understand why you are the best at what you do.
Talents: Explain the strengths and knowledge of your team.
Risks and mitigants: Lay out his risks for loaning you money and present solutions for each.
Structure: Describe the entities of your business and who does what.
Future plans: Talk about ownership transition for your operation.
By preparing and being honest with your banker, you can better your position. "Every time you interact with your lender, his confidence in you should increase," Martin says. 
Read more: Tips to Better Communicate with Your Lender
Read and watch more Top Producer Power Hour news and videos.