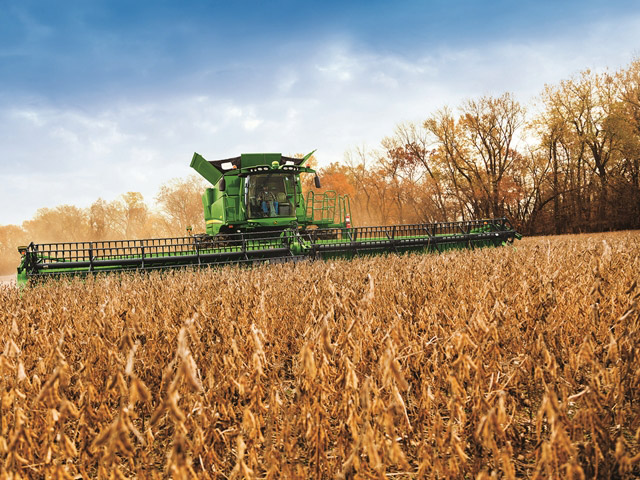 Q: Soybeans have rallied over $1 from the mid-October low, while many in the trade have argued for lower values. Can you summarize this post-harvest strength? Meanwhile, corn values are stuck in a sideways pattern. Will this continue or, if a breakout occurs in the first quarter, in which direction will prices go?  
Expect Sideways Corn Prices To Persist

There have been many weeks since October when weekly soybean export shipments or sales have been 100 million bushels or more. These strong exports were mostly to China. We have ended up with a carryout of less than 200 million bushels for the past four years. In 2016, the U.S. shattered its record-large soybean yield by nearly 10%. The key question is whether China is front-end loading its exports or is planning to sustain this pace all year.

Fundamentally, corn has some of the same problems. The crop had a record-large yield in 2016 but does not have a track record of ending up with tight stocks. Although corn demand is strong, we export almost no corn to China. There are large carryout projections, so it's unlikely we will break out of the sideways pattern anytime soon, including in the first quarter. 

Stocks will not likely change much through March unless South America has major problems. Instead, prices will likely remain sideways until we focus on 2017 crop fundamentals. That process typically begins March 30 with USDA's intended acreage report. After that report, corn likely will break out to the upside. Prices are probably forming a bottom now.

Contact Ray at [email protected]
Watch For Mid-Winter Price Gains As Planting Nears

Soybeans have rallied from their harvest lows as a risk premium has returned to the market with South America's production season getting underway. Memories of last year's late-season reduction in South American production remains in the forefront of many traders' minds, especially because global demand leaves little room for error. The risk of production loss will likely keep soybeans supported until more on crop-size potential is known. 

The sideways pattern in corn will likely remain until at least mid-winter as the market continues to digest bearish USDA info. As we approach spring, though, conversations over acreage will pick up steam. The soy-to-corn ratio reached 20-year highs in early December. Potential cuts to corn acres could push prices higher, especially if demand remains as strong as it has been in the first quarter of the marketing year

Outside market exuberance could spill over into grains at any time, as well, prompting unexpected gains at any point in these next few months and potentially resulting in quick but profitable price jumps. Bearish feelings remain overall, but be sure to take advantage of any rallies in corn as they are not likely to last long.

Contact Angie at [email protected]
Disclaimer: There is substantial risk of loss in trading futures or options, and each investor and trader must consider whether this is a suitable investment. There is no guarantee the advice we give will result in profitable trades.