Q: A lot has been made of expected transportation issues this year, especially as we move toward harvesting record corn and soybean crops. What impact might this have on prices, and how can producers protect themselves? When might seasonal lows form?

Options Might Add Revenue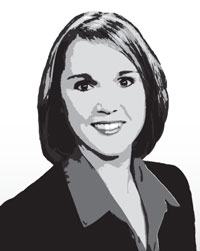 Naomi Blohm
Senior market adviser
Stewart-Peterson
In old western movies, bandits rode horseback alongside a moving train and jumped onboard to rob its cache. Looking at today's backlog of rail cars in the northern U.S., the notion of taking over a train might appeal to some who are desperate for rail-car delivery to move product. 

The energy boom in the Northern Plains has led to skyrocketing demand for rail cars.  In some locations, rail cars are more than five months behind. In the meantime, producers unfortunately stand to lose thousands of dollars to widening basis, a slap in the face given lower grain prices. Farmers in the Dakotas, Minnesota and Montana will receive low cash prices this fall and winter. 

When harvest lows occur this fall, the market will have an opportunity to bounce higher because of a technical correction on charts and a demand increase spurred by cheap grain prices.  
One way to counter poor basis is to sell options. There is risk, but proper management including exit strategies for risk and/or profit can add nickels and dimes and might be more appealing than jumping from horseback onto a moving train.  
Store Grain This Year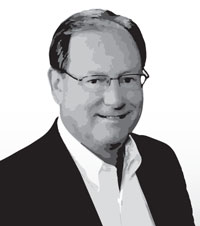 Richard Brock
President,
Brock Associates
The combination of a record corn and soybean crop and a shortage of rail cars will not work to the short-term advantage of farmers. But it will work to the advantage of farmers who play their cards right. 

Consider the problem. Record crops are obvious. Expansion of oil production in the Bakken Shale in North Dakota means crude oil must be transported out of state, tying up tankers and track. 

Basis levels for all grains have dropped in the northern Corn Belt. Rail shortages will have a trickle-down effect in the Midwest. 

Grain storage will pay dividends as basis levels, we believe, will reach their widest point in the October-to-November timeframe. We anticipate a significant bottom in cash corn prices at about that time. Basis will improve from December to January. 

It will pay to have corn hedged in more distant futures contracts to take advantage of basis gains. As I write this, corn futures are trading at nearly an 80% value of carry. For example, July 2015 corn futures can be sold near $4 per bushel. By owning corn and being short July corn futures, the return to storage will be considerable.
---
Disclaimer: There is substantial risk of loss in trading futures or options, and each investor and trader must consider whether this is a suitable investment. There is no guarantee that the advice we give will result in profitable trades.