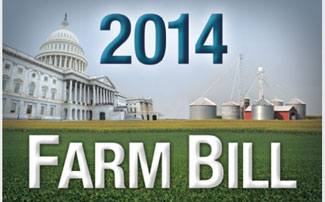 Experts suggest ways to capitalize on new risk-management tools
For many producers, the early math on new farm program offerings suggests an advantage of Agricultural Risk Coverage-County (ARC-CO) for corn, soybeans and wheat. Because of that, it might be tempting to breeze through crop-coverage selection. 

Avoid that temptation, farm policy experts advise. That's because generalities don't mean much when making management decisions for individual farms. In addition, key program components in the 2014 farm bill affect large operations more acutely than smaller ones. 

Payment caps are one such example. "If ARC-CO payments are $50 to $60 per acre for corn, producers could hit farm program $125,000 payment caps (per individual) with 2,500 acres of corn base," explains Andrew Swenson, ag economist at North Dakota State University. 

Scenarios such as this one illustrate the need to carefully examine farm program options ahead of enrollment deadlines in early 2015. The farm bill blurs the lines between programs administered by USDA's Farm Service Agency and crop insurance administered by USDA's Risk Management Agency, so farm managers must do their research.

"Think in terms of creating one big risk-management portfolio," suggests Brad Lubben, University of Nebraska ag economist.
Hedge Your Bets. Although producers might think the numbers favor ARC-CO, payment caps and price forecasts could change things. 

Bearish prices mean ARC could result in higher payments in early years, but Price Loss Coverage (PLC) could pay more later as the ARC revenue goes down with prices, Lubben says.  The interplay of payment caps means total payments could be limited under either program when that program dominates, meaning the choice between programs is more difficult. Lubben adds there seems to be some direction in selecting ARC-CO if the price outlook looks stronger and PLC if the price outlook is bearish. Yet expected payments over five years and the impact of payment limits complicate the choice.

One strategy producers should consider is to enroll some of their farms in ARC and others in PLC. In this way, producers hedge farm program benefits, explains Wayne Myers, director of farm programs with Kennedy and Coe. This lowers risk and reduces the odds of hitting the payment cap. Under PLC, part of the benefit might come through the Supplemental Coverage Option (SCO), a crop insurance program that is not subject to payment limitations, Myers says.

Reducing risk with the new farm program, though, involves far more than just choosing ARC-CO, ARC-IC (Individual Farm Coverage) or PLC. It starts with action required by Feb. 27 on base reallocation. 

For some, reallocating base acres to the crops likely to be grown over the course of the farm bill offers key risk management. "This would provide more of a safety net to the crops you're growing now," Swenson says.

An equally valid approach is to reallocate base acres in a way that generates the most government payments, regardless of whether crops are now grown or not. Although this approach does not necessarily match risk for individual crops, it can reduce financial risk of a farm overall. For example, if producers in North Dakota have canola bases, they might want to keep it regardless of whether they grow canola today. That's because the canola reference price under PLC is relatively higher than the price for wheat, corn or soybeans, Swenson says. Payments are decoupled from what is actually grown from 2014 to 2018.

Several analyses, including one by the University of Illinois, suggest the breakeven price point for corn under PLC is about $3.30 per bushel. At that level or lower, PLC looks best under certain assumptions, while ARC looks best over the course of the entire five-year farm bill. 

Yet Gary Schnitkey, the University of Illinois ag economist who analyzed the data, quickly points out the selection "depends a great deal on price expectations of the producer" as well as on yields.
---
2014 Farm Bill Program Definitions
Agricultural Risk Coverage County (ARC-CO): Payments are made on 85% of base acres when county revenue is below the ARC guarantee. 

Agricultural Risk Coverage-Individual Coverage (ARC-IC): Payments apply to 65% of a farm unit's base acres when average per-acre revenue of planted program crops is below 86% of benchmark revenue. 

Price Loss Coverage (PLC): Payments are made when the marketing year average price is below the reference price. The reference price is $3.70 per bushel for corn, $8.40 for soybeans and $5.50 for wheat.
---
Online Tools Aid Farm Bill Decisions
Producers can calculate Agricultural Risk Coverage (ARC) and Price Loss Coverage (PLC) online. Many universities have developed web programs, such as the University of Illinois (fsa.usapas.com). The other major program is the joint work of Texas A&M University and the Food and Agricultural Policy Research Institute (FAPRI) at the University of Missouri (usda.afpc.tamu.edu). 

To start, gather production and yield numbers as well as expectations for crop prices through 2018. Experts advise using futures prices and two long-term models, those of FAPRI and USDA.
---
Payment Projections For Key Crops 
Payments for key crops appear likely under the new farm bill through 2018, largely a result of the downturn in prices. That makes it important to compare the economic benefits of Agricultural Risk Coverage County (ARC-CO) and Price Loss Coverage (PLC), two programs many top producers will consider.
Corn Analysis Finds ARC-CO Advantage. In the heart of the Corn Belt, ARC-CO appears to offer a greater return for corn using three different price forecasts applied to Logan County, Ill., according to a University of Illinois analysis by ag economist Gary Schnitkey. Yet even the three forecasts project different per-acre prices for corn over the next five years. An overview of the Logan County analysis is provided in the table below: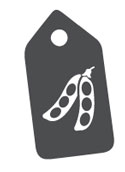 Soybeans Lack Price Fanfare. Payments for soybeans are expected to be modest under the farm bill. "Even the largest simulated average ARC-CO payment is only about $9 per acre," notes an analysis by Mississippi State University. For PLC, "there is only a small probability that market year average prices will fall below the $8.40-per-bushel reference price." Meanwhile, FAPRI projections made in March show ARC soybean payments between $18 and $19 per acre from 2014 to 2016; $15 per acre for 2017; and $11 per acre for 2018. Expected PLC payments are lower overall at $9 per acre for 2014; $12 per acre for 2015; and about $14 to $15 per acre from 2017 to 2018.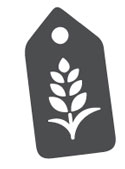 Wheat Sees No Slam Dunk. Price projections show few payments for wheat base, says Andy Swenson, ag economist at North Dakota State University. Depending on county yields, the greatest probability for ARC-CO payments look to be sometime in the 2014 to 2016 period. FAPRI price projections released in October 2014 show only one year, 2015, where the marketing year average price dips below the $5.50 reference price and triggers a modest 11¢ PLC payment. "Currently, it looks like ARC-CO has an advantage over PLC for wheat unless your price outlook is more pessimistic," Swenson says.

For up-to-the-minute farm bill coverage and more in-depth explanation of the legislation, visit http://www.AgWeb.com/farm_bill.