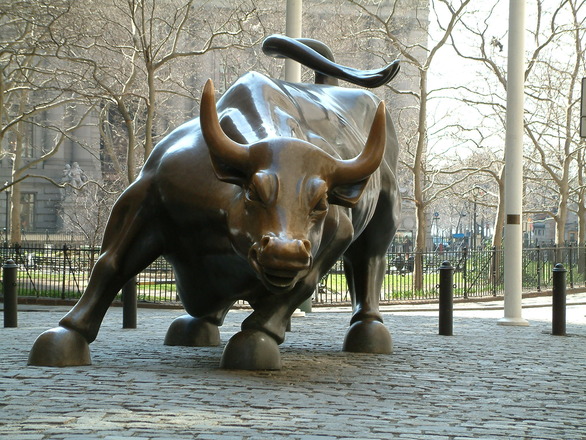 Soybeans got another bullish boost from hedge funds.
In the week ended May 10, speculators increased net-long positions in the oilseed by 20 percent on the Chicago Board of Trade to 201,782 futures and options contracts, the highest since March 2014, data from the Commodity Futures Trading Commission showed on Friday.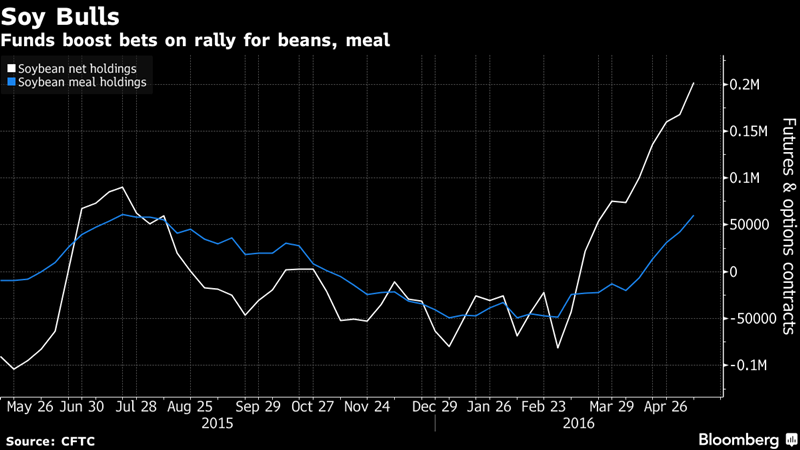 On May 10, soybean futures jumped 5.6 percent, the most since June 30. The price reached $10.915 a bushel, the highest for a most-active contract since July 30, 2014, after the U.S. Department of Agriculture cut its estimate for global inventories following adverse weather in South America.
Net-long holdings in soybean meal jumped 41% to 60,191 contracts, the highest since July 21.
Net-long holdings in an agriculture basket measuring 11 futures rose 4.7 percent to 628,025 contract, the highest since June 2014, the CFTC data showed. This week, the Bloomberg Agriculture Subindex of eight components climbed 3.1 percent, the most in five months.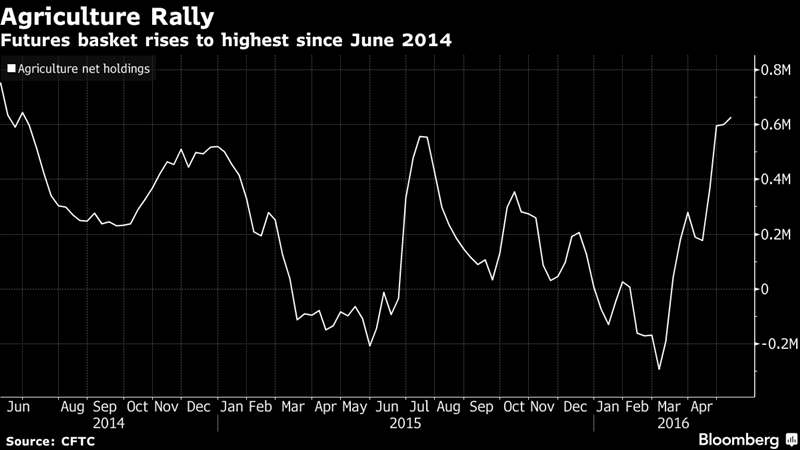 Money managers cut their bullish wagers in corn and boosted bearish wagers on wheat.
Net-long holdings on corn tumbled 40 percent to 42,969 contracts. Net shorts on wheat increased 26 percent to 78,181 contracts.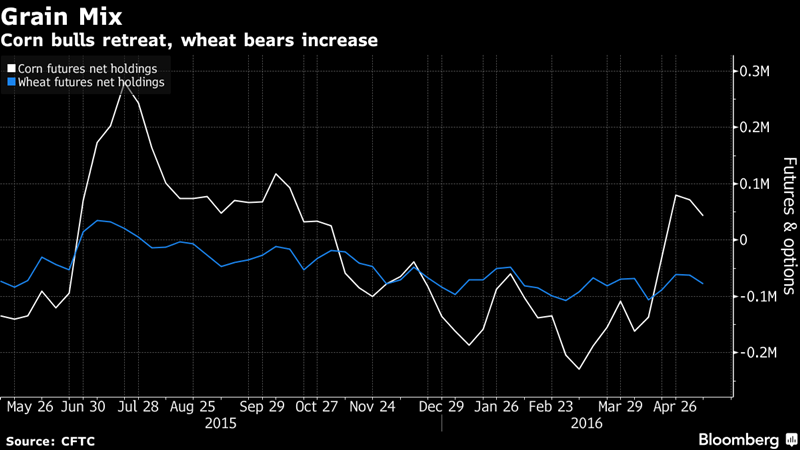 In livestock markets, net longs in cattle fell for the seventh straight week, and bullish bets on hogs rose 14 percent to the highest in six weeks.
CFTC data for contracts on ICE Futures U.S. in New York:
Sugar net-longs rose 11 percent to 193,340 contracts, the highest since November 2013
Coffee holdings shifted to bullish from bearish
Cocoa net-longs fell 5.2 percent from the highest since mid-December
Bullish bets on cotton fell 23 percent to 26,489 contracts
Orange-juice net longs doubled to 1,116 contracts