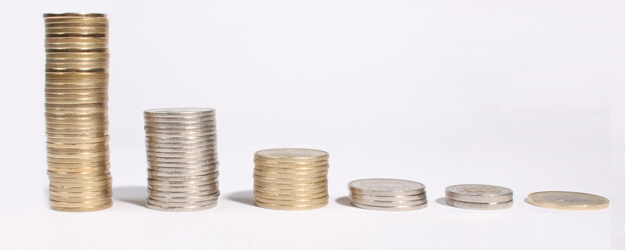 Hedge funds cut wagers on rising agricultural prices at the fastest pace since January before the U.S. government predicted rising supplies of everything from wheat to rice.
Money managers are now holding the smallest wager on farm goods including cotton and soybeans in almost four months. The Standard & Poor's Agricultural Spot Index fell for a seventh week, the longest streak since 2001. Global wheat stockpiles will reach a three-year high before the 2015 harvest, and corn reserves are poised to be the biggest since 2000, U.S. Department of Agriculture data showed June 11.
Rising supplies are helping to keep a lid on global food inflation, with the United Nations reporting a second monthly drop in prices in May. Farmers across North America are speeding up sowing, while drought conditions recede in the U.S. Great Plains, where winter wheat is being harvested.
"We're going to have bountiful world supplies," Walter "Bucky" Hellwig, who helps manage $17 billion at BB&T Wealth Management in Birmingham, Alabama, said June 12. "If we have continued good weather for the growing season in the U.S., that's going to increase the harvest outlook even more, and that will be a drag on prices."
The S&P Agriculture Index of eight commodities tumbled 4.6 percent last week, the most in a year. The wider S&P GSCI Spot Index of 24 raw materials rose 2.1 percent, while the MSCI All- Country World index of equities slid 0.3 percent. The Bloomberg Dollar Index and the Bloomberg Treasury Bond Index were little changed.
Wheat Bears 
Combined net-bullish positions across 11 agricultural products fell 16 percent to 633,959 contracts as of June 10, U.S. Commodity Futures Trading Commission data show. The wagers are down 43 percent from this year's peak in April.
Investors are betting on declines in wheat for the first time since March, after prices entered a bear market last week. The funds are holding a net-short wager of 27,135 contracts, compared with a net-long holding of 1,037 a week earlier. World inventories by the end of May will reach 188.61 million metric tons, the USDA said June 11. That compares with last month's estimate of 187.4 million.
A favorable mix of rain, sunshine and warmer weather in the next two weeks will boost development of corn and soybeans in the U.S., the biggest producer, according to MDA Information Systems Inc. in Gaithersburg, Maryland.
Export Demand
The recent price slumps can help to attract demand from importing countries and U.S. consumers, according to Dave Marshall, a farm-marketing adviser at Toay Commodity Futures Group LLC in Nashville, Illinois.
Egypt, the biggest wheat buyer, purchased 180,000 tons June 12 in its first international tender for shipment in the season that began June 1. U.S. exporters sold 570,100 tons in the week ended June 5, the most in four months, government data show. In the past four weeks, corn sales for delivery by September jumped fivefold from a year earlier, on average.
"Demand is very strong across the board," said Ashmead Pringle, the president of Atlanta-based GreenHaven Commodity Services, which oversees about $350 million. "Any kind of threat to supply from crop problems or weather is going to tighten markets. We really don't have burdensome inventories."
Combined net-wagers across 18 U.S.-traded commodities fell 11 percent to 1.17 million contracts as of June 10, the biggest decline since January, the CFTC data show.
ETF Flows
In the five days through June 12, investors pulled about $56.4 million from exchange-traded funds that track agriculture. Outflows across commodity ETFs were $128.6 million, including a $20.8 million decline from those backed by precious metals.
Hedge funds raised their net-bullish position in gold by 0.4 percent, the first gain in five weeks, the CFTC said. Futures in New York rose last week by the most since March as escalating violence in Iraq boosted demand for the precious metal as a haven.
Investors reduced bullish bets on West Texas Intermediate crude for a second week, missing out on a rally to the highest in almost nine months amid the conflict in Iraq. Net-wagers slid 0.4 percent to 341,680, a three-week low. Crude oil slid 0.2 percent to $106.70 a barrel at 1:52 p.m. in New York.
Copper holdings fell 69 percent to 5,107, the lowest since May 6. Futures in New York fell for three straight weeks, the longest slump since mid-March. The World Bank cut its estimate for global growth in 2014 to 2.8 percent on June 10, from a 3.2 percent projection in January, citing slower expansion in the U.S. and China.
"It's been a total war between the bulls and the bears regarding economic data," Quincy Krosby, a market strategist for Newark, New Jersey-based Prudential Financial Inc., which oversees more than $1 trillion of assets, said June 11. "What needs to be ascertained is in which direction the economy is heading, is it gaining momentum or losing it? Prices for grains have come down along with the fundamentals, showing better supplies."