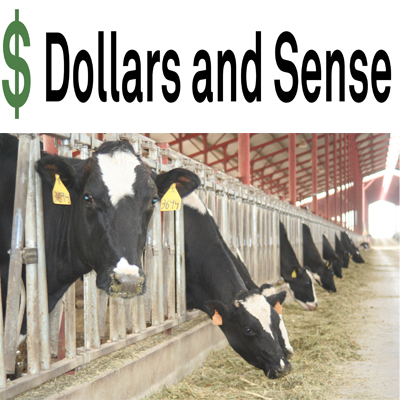 Rendell Tullar
Orford, N.H.

Tullando Farm, a 550-cow herd of registered Holsteins in the Connecticut River Valley, is moving to robotic milking.

Throughout the years, we have put together a complete manure management plan that is filed with USDA at our county office. Maps of our fields show wetlands and areas of high risk.

Practices implemented on our farm include buffers with setback from wetlands and the Connecticut River. We have been involved with experiments with various shrubs grown in these areas to help with soil erosion and excess nutrient runoff. We also use cover crops that help with soil stability.
This year, we are involved in an experiment with helicopter-applied cover crop seeding onto standing corn silage. We're trying to learn if this helps nutrient infiltration rates and mitigates against overland flow of water into waterways. The cover crop will also utilize any nutrients left in the soil and lessen compaction on our heavier soils. With this earlier seeding of cover crops, we also hope to create a more vigorous growth before the winter season begins.
 
New technology is also allowing us to use GPS to monitor yields at the field level and adjust only nutrients applied to certain areas instead of adjusting for the entire property.

With the addition of our manure separation system, we hope to continue to reduce odor and to be able to put the valuable nutrients into our cropland. Using solids in fields where we cannot apply liquid maure will add valuable nutrients.