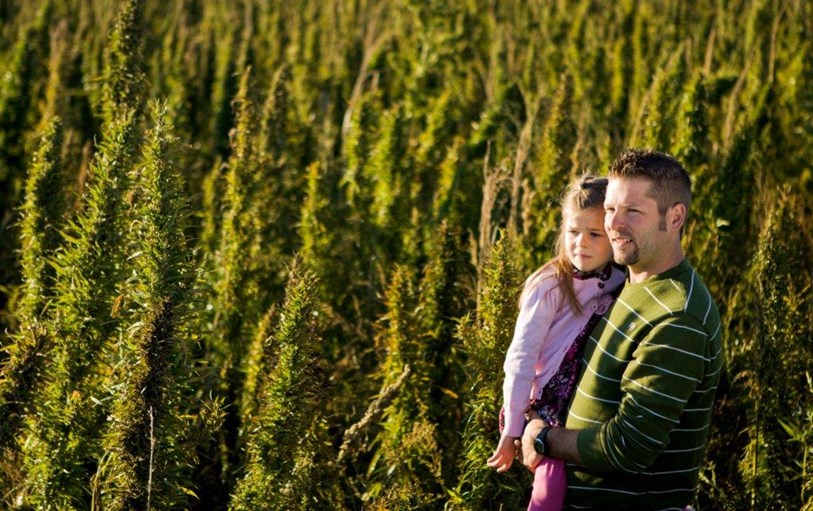 The hemp train will soon leave the federal station, but it is an excruciatingly long wait for farmer passengers listening for a final call. Once again, while Canada, Europe and China watch their farmers ride wide-open in the market flow, the U.S. hemp industry is forced to plead with Congress for a red tape release.
The 2014 farm bill was a spark for U.S. hemp production, allowing cultivation for research purposes, but not commercial production. Across 19 states in 2017, hemp reached 25,541 acres, a significant tally considering legal constraints and infrastructure barriers. With several hemp bills moving in Congress, and the farm bill slated for 2018 or 2019, what might be around the corner for hemp growers?
Legalize
Hemp must be classified as a standard agriculture crop, and its control placed in the hands of agriculture, emphasizes Eric Steenstra, president of Vote Hemp, a grassroots hemp advocacy organization. "Hemp got caught in marijuana laws when people didn't know the difference," he explains. "It's way past time for hemp to be treated as an agricultural crop again."
As a major step toward commercial legalization, The Industrial Hemp Farming Act of 2017 (H.R. 3530), introduced July 27, 2017, is pending in Congress and would remove industrial hemp from the Controlled Substances Act and allow states to regulate cultivation. The bill would green-light commercial farming of hemp with THC levels of 0.3 or below, and permit research growth on hemp with THC levels up to 0.6. However, the bill still grants the Drug Enforcement Administration (DEA) inspection rights and ultimate control over hemp. (Significantly, Senate bill 1576 was also introduced in July 2017, and "would ensure that farmers of industrial hemp crops would have equal access to water rights as those farmers growing other agricultural crops," according to a Vote Hemp release.)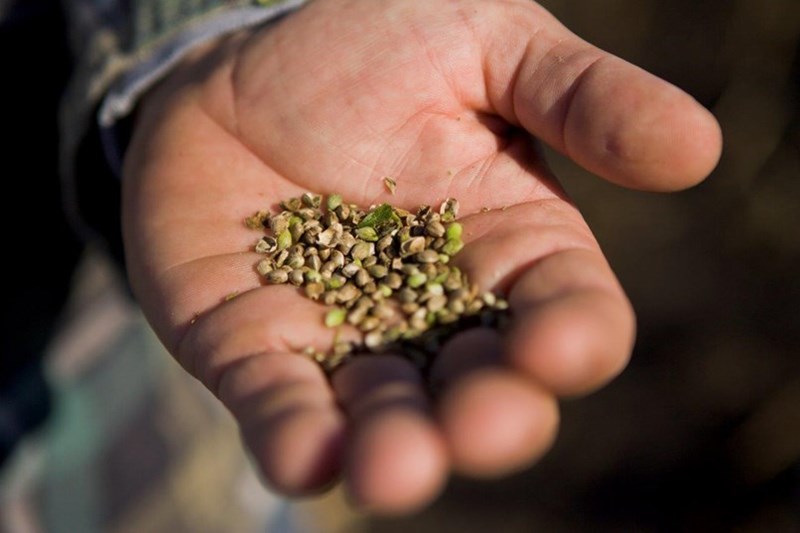 Steenstra's biggest concern over H.R. 3530 is the provision to authorize DEA administrative inspections. "That's not necessary or helpful, and should be left to the states. A Senate bill needs to be introduced and it may be different. The final version of legislation certainly can change," he says.
H.R. 3530 is assigned to the Judiciary Committee and Chairman Bob Goodlatte (R-Va.), co-sponsor of the bill. "Goodlatte promised the bill sponsor a hearing and vote this year, and we strongly believe it will pass and go to the Senate if given a vote," Steenstra says.
Cooking in the Senate
In the Senate, Majority Leader Mitch McConnell (R-Ky.) announced (March 26, 2018) the forthcoming Hemp Farming Act of 2018, a bill intended to "legalize hemp as an agricultural commodity and remove it from the list of controlled substances."
According to a press release issued by McConnell's office, the legislation will "remove the federal barriers in place that have stifled the industry, which will help expand the domestic production of hemp."
Road to Commercialization
The Kentucky Department of Agriculture passed a bill in 2017 to bolster hemp production and prepare for commercial legalization. Sean Southard, director of communications, says federal hemp legislation must:
1. Remove hemp from the federal controlled substances list to classify it as an agricultural crop.
2. Require federal agencies to step back and allow states to design and operate hemp programs the way they see fit.
3. Make clear that CBD and other cannabinoids (other than THC) extracted from floral material are legal products.
4. Prohibit federal agencies from interfering with interstate commerce in hemp seeds, plants and products.
5. Provide assurance to banks and other financial institutions that they can do business with the hemp industry without incurring risks. (For more, see Congressman Andy Barr's (R-Ky.) legislation, the Industrial Hemp Banking Act, H.R. 4711.)
"These items would go a long way to putting industrial hemp on the path to commercialization, helping real-life farmers across our state," Southard says.
Farm Bill
provided a foothold for current hemp acreage in the 2014 farm bill and will be included in the next farm bill version. However, Steenstra says it must be expanded: "Allow people with agricultural expertise to deal with hemp instead of letting lawmakers maintain control."
If Congress fully legalizes commercial cultivation, hemp investment will flow into infrastructure and new seed variety development, he emphasizes: "Next-step legislation would boost the market and until then, people will hold back on investment."
Booming Demand
The demand for hemp products in the U.S. is growing rapidly toward a $1 billion retail market, evidenced by an approximate $688 million retail market in 2016, according to Vote Hemp. Breaking down the $688 million by hemp category, Vote Hemp analysis places personal care products at $163 million; cannabidiol (CBD) at $130 million; food products at $129 million; industrial applications at $125.5 million; textiles at $99.5 million; supplements at $26 million; and paper/construction materials at $14.4 million.
Beyond the halls of legislation, farmers are waiting to learn how to grow a crop their great-grandfathers understood. Despite its deeply-rooted history, the lack of genetics, infrastructure and processing has reduced hemp to a niche market for U.S. farmers. Yet, producer interest is surging, driven by increasing commercial possibility.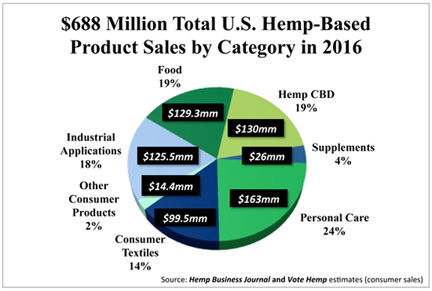 When will a producer buy hemp seed with ease and plant with no concerns besides growing, harvesting and selling? "That day is coming," Steenstra says. "If Congress passes this legislation, it opens the door to a normal hemp crop in a few years."
Back to the Farmer
Matthew Spears wants to add hemp to his middle Tennessee farm covered by cattle, corn and soybeans. Spears, 30, has applied with the Tennessee Department of Agriculture to grow hemp, but is dismayed by the degree of red tape and far-reaching federal control: "I can't figure out the opposition to hemp from people in Washington, D.C., when all I'm asking for is an option and the freedom to try another avenue of income."
"The politicians have been on a renewable energy kick for years, marching around and talking about going green or saving energy," he adds. "The whole time, there's a banned crop as green and renewable as can be, and they still won't let me freely grow it."
"I don't know how hemp will compete with crops like corn or cotton on a level playing field," he concludes, "but it's crazy when I'm not allowed to find out."