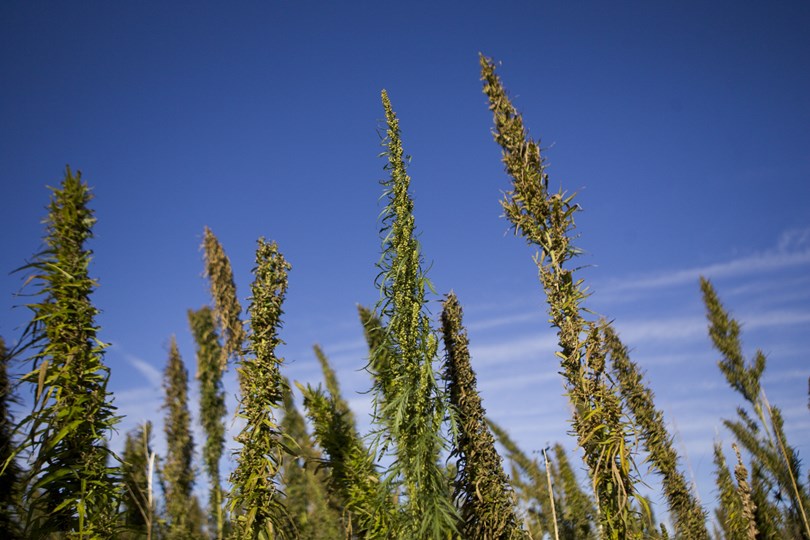 Hemp continues down the road of return as a standard U.S. row crop, with 23,343 acres in 2017, despite federal prohibition. The 2017 U.S. Hemp Crop Report documents the ongoing hemp march: Acreage more than doubled from 2016, and state licenses were issued to 1,424 producers.
Farmers in 19 states grew hemp in 2017 and 32 universities conducted hemp research. Produced by Vote Hemp, the 2017 U.S. Hemp Crop Report records state-by-state progress of hemp legislation passed in 2017, acreage totals and states with pilot programs.
For more on hemp, see Maverick Farmer Grows Hemp Today, Marijuana Tomorrow
Even with the advances, hemp growers remain frustrated by infrastructure barricades supported by the federal prohibition, despite the introduction of The Industrial Hemp Farming Act in Congress. Legal issues remain a constant burden for growers, according the report: "… hemp farmers face logistical and legislative hurdles that yet hinder the full scale commercial cultivation of hemp to supply American consumers: farmers rely on imported certified hemp seed from countries such as Canada and Italy; the DEA has obstructed interstate commerce of U.S. grown and manufactured hempseed oil and protein powder."
The U.S. hemp retail market was valued at $688 million in 2016, of which 19% ($130 million) was attributable to hemp-derived CBD or cannabidiol products. The CBD dietary supplement is the fastest growing hemp-related market sector, states the report.
As 2017 closes, 33 states have removed barriers to hemp production. "We've seen hemp cultivation significantly expand in the U.S. in 2017, with over double the number of acres planted in hemp compared to last year and the addition of four more states with hemp pilot programs," says Eric Steenstra, president of Vote Hemp. "The majority of states have implemented hemp farming laws, in clear support of this crop and its role in diversifying and making more sustainable our agricultural economy. It's imperative that we pass the Industrial Hemp Farming Act in Congress, so that we can grant farmers full federally legal rights to commercially cultivate hemp to supply the growing global market for hemp products."
Visit votehemp.com/cropreport to see the complete report.