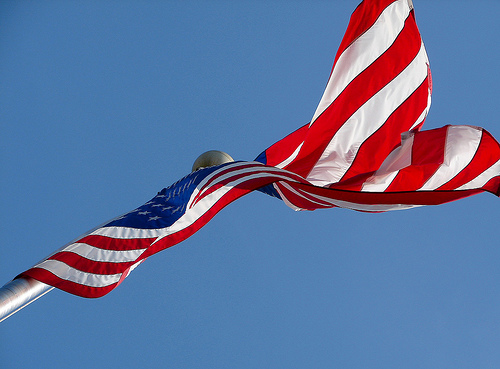 Saluting the forgotten farm boys of World War ll 
The extraordinary deeds of ordinary men grow fainter over time and are often lost to history. When World War II ended in 1945, millions of American soldiers returned home, many to rural communities. The vast majority quietly slipped back into civilian life, shelved their wartime experiences and sought no acclaim. 

Their reticence stemmed from a range of factors: the hell of war, guilt over fallen comrades and a genuine sense of duty to country and liberty. Personal sacrifice was merely the price of meeting perceived expectations for many World War ll veterans. In regard to battlefield accomplishment and personal achievement, they were a most quiet generation, elevating duty and tucking away valor. 

In the Early Spring 2014 issue of Farm Journal, Editor Charlene Finck gave readers the opportunity to share the military experiences of family and friends to honor forgotten servicemen in farm country. To commemorate Veterans Day, the following farm-boy warriors are emblematic of a generation.
After fighting in World War ll, Henry Bouman went on to farm for more than 50 years. Bouman, 97, and his wife of 71 years, Lavon, live in Tyler, Minn.

Henry Bouman, Ruthton, Minn. Bouman served with the 6th Division in the Philippines during World War ll.With training in demolitions, he was part of a 21-man special assault squad—the first of its kind. The 1st Infantry 2nd Battalion Assault Squad destroyed bunkers and pill boxes, in addition to special assignments. Bouman's division saw 306 total days of Pacific combat, including 219 days of consecutive combat during the Luzon campaign. The 6th Division suffered heavy casualties and, at war's end, was among the most heavily engaged troops in the military. Bouman's stellar performance brought a host of awards: Combat Infantryman Badge, two Bronze Stars, two Purple Hearts, Good Conduct Medal, American Defense Medal, American Campaign Medal, Asiatic Pacific Campaign Medal, World War ll Victory Medal, Philippine Liberation Medal and the Philippine Independence Medal. Afterhis discharge, Bouman returned to Ruthton to farm, where he lived and worked until his mid-80s. Today, Bouman, 97, and his wife of 71 years, Lavon, live in nearby Tyler, Minn.
 
Earl Louis Urish, Morton, Ill.Urish served 19 months in the Asiatic-Pacific theater as a paratrooper with the elite 11th Airborne Division. Urish was awarded the Combat Infantryman's Badge and the Bronze Star for "meritorious achievement in ground combat" against the Japanese during the liberation of the Philippines. He volunteered for an honor guard formed to protect Gen. Douglas MacArthur and was in the first wave of paratroopers into Japan on the first day of occupation—Aug. 30, 1945. Following his service in Japan, Urish returned to the family grain and livestock operation in Illinois. In 2000, he wrote about his World War ll experiences in "The Education of Private Urish." He dedicated the book to five brothers in arms who never returned from the war and died in combat before the age of 21.
 
James G. Graff, Middletown, Ill. Graff entered the U.S. Army in 1944 and saw heavy combat with Patton's Third Army in the Battle of the Bulge, southeast of Bastogne, Belgium. Weeks later, Graff was involved in the capture of a vital bridge over the Roer River, which was set to be destroyed by the Germans. His bravery earned him a legion of medals and awards, including two Bronze Stars. One of the citations: "While crossing a creek in frigid temperatures and receiving small arms and mortar fire, a fellow soldier fell into the creek and was unable to emerge. PFC Graff and another Private carried the fallen soldier, his equipment and his weapons to safety." After the war, Graff farmed for 43 years.
 
Lawrence Pankratz, Marshfield, Wis. Pankratz served during World War II in the Philippines with tremendous courage and fortitude. He received a Purple Heart after being shot by a sniper in the Philippine jungle. His daughter, Mary Tollefson, offers this tribute: "Dad fought a war overseas that physically lasted five years for him, but I truly think the memories of the war still fight with him. He speaks of the loss of many, and he himself being wounded. But I would not think there could be any harder struggle than being taken away from his family and future wife and then coming back to pick up as he did. This to me signifies a man of great determination and courage." On his fourth-generation Wisconsin farm, 94-year-old Pankratz still logs time on the tractor when needed and serves as an active member of the firing squad for military funerals.
 

When Gene Copenhaver, Hunnewell, Mo., heard of the Pearl Harbor bombing in 1941, he was standing in a corn field. Two years later, he was fighting overseas as an artillery gunner.

Clifford "Gene" Copenhaver, Hunnewell, Mo. Copenhaver was standing in a corn field when he first heard about the bombing of Pearl Harbor in 1941. Two years later, he was fighting in North Africa as a cannoneer and assistant gunner of a 105-mm howitzer. In 1944, Copenhaver took part in the Anzio assault and then spent two years fighting across Europe without a single day of leave. He was among the first U.S. soldiers to witness the atrocities at Dachau. Copenhaver received the Bronze Star Medal, Good Conduct Medal, European-African-Middle Eastern Ribbon, World War II Victory Medal, Army Occupational Medal and French Croix de guerre. He was cited for "courage in the face of enemy fire and ability to inspire men during times of emergency." Copenhaver, a lifelong farmer, is a tireless agricultural advocate. He currently resides in Monroe City, Mo.
 
Chester P. Honnold, Kansas, Ill. Honnold was in the active reserves in June 1941, when he was assigned to the Naval Air Station in Corpus Christie, Texas, as a flight instructor and later commander of the ground school. In 1943, he volunteered for sea duty. A navigator at age 30 (third in command), he fought in the last five battles of the Pacific on the carrier Saginaw Bay CVE 82. Positioned on the bridge in command, the carrier was a target for Japanese kamikaze pilots. A fourth-generation farmer, Honnold ran his operation until his passing in 1999.
 
Johnny Nociar, Ina, Ill. Nociar initially served in an army combat role in the Northern Africa campaign under Gen. George Patton. In 1944, he was sent to England in preparation for D-Day and was part of the first wave to hit Omaha Beach on June 6. When Nociar's halftrack was hit and destroyed, he was ejected and landed on the sand, exposed to enemy fire for 12 hours. After recovering, he and his unit went through France and Germany, where he was directly involved in the liberation of the Buchenwald concentration camp in 1945. Nociar returned to farming after the war and died in 2002.
These are men of lore—worthy of respect, admiration and thanks for their sacrifices in protecting American freedom. Heroes in our midst. Happy Veterans Day.