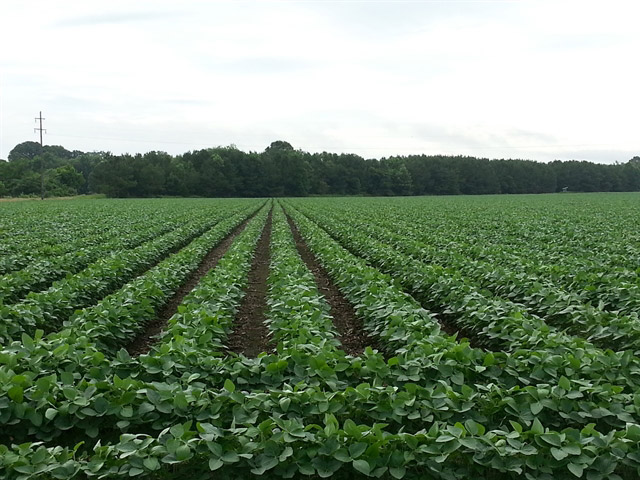 New soybean option provides differentiation and market premiums
On his 150-year-old farm in northeastern Indiana and western Ohio, John Nidlinger was looking for a way to be a part of the next game-changing wave in soybean production. He says switching to high oleic soybeans three years ago helped him charge forward.

Farmers are growing high oleic soybeans to meet consumer demand for fewer trans-fats, and to help win back the share of the edible-oil market they lost to competitors when trans-fat labeling became mandatory in 2006. 

Currently, 450,000 acres of soybeans are dedicated to high oleic production in the U.S. It will take 
18 million acres of high oleic soybeans to meet U.S. demand alone, according to the United Soybean Board, which is working with Monsanto and DuPont Pioneer to speed up the rollout of several varieties across the Soybean Belt. 

"This year, 100% of our bean acres are high oleic," Nidlinger says. He wasn't always this excited about high oleic. Before, he was concerned about yield drag and whether it would be more of a hassle than commodity soybeans. Since he began planting high oleic in 2013, he says he hasn't seen a yield drag. Companies selling high oleic products are using modern genetics. DuPont Pioneer offers Plenish high oleic soybeans and Monsanto offers Visitive Gold. Neither has received European Union (EU) approval, so high oleic soybeans must stay out of the general supply, for now.

Nidlinger has to clean his planter, combine and other equipment that goes through high oleic fields before switching to others. He also carefully stores high oleic soybeans in marked bins. "It's a little hassle I guess, but that's part of management," he adds. 

Farmers typically receive a 50¢ premium for high oleic soybeans compared with commodity soybeans. Local processors work with farmers to determine how many acres they'll buy. Nidlinger works with Bunge to contract acres. 
UPDATE:
Friday, July 22, Monsanto received EU import approval for food/feed use of Visitive Gold Soybeans.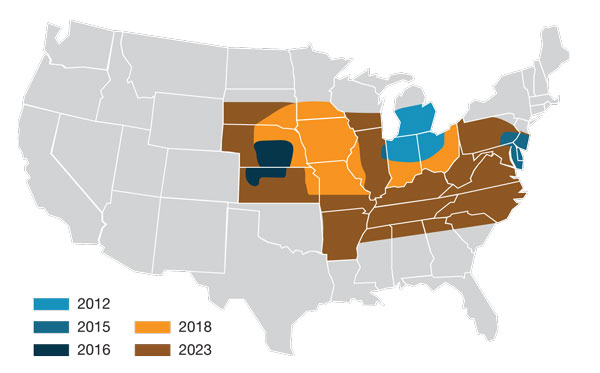 If you're interested in growing high oleic soybeans, make sure there are varieties available for your area and maturity group and a ready market for harvested grain. 
---
Research Breeds New Options to Fit Consumer Demand
Research is paving the way for new, non-GMO high oleic soybean options for 2017 or 2018.

"Typical soybeans have 20% to 25% oleic, but my experiments average 83% oleic," says Kristin Bilyeu, USDA–Agricultural Research Services (ARS) molecular biologist and adjunct associate professor at the University of Missouri (MU). 

This means food processors get more oil out of every soybean. Researchers also think they've found the answer to another processor concern: spoilage. 

"Processors want low linolenic," says Grover Shannon, MU professor emeritus. High linolenic acid causes soybean oil to spoil faster.

Shannon recognizes the benefits of high oleic, low linolenic varieties but realizes farmers expect similar yields to commodity soybeans. 

"There is no negative effect on yield," Shannon says. "The next step for breeders, now that we found the gene, is to put these genes in every maturity found in the U.S. ... There are about 80 million acres of soybeans in the U.S. We could potentially see as much as 30 million acres go to high oleic."