High wheat yields begin with a solid foundation coupled with a sound understanding of what needs to be accomplished throughout the growing season. The farmers I work with plant varieties with good seed quality and high genetic yield potential; use well-maintained and calibrated seeding equipment; and follow up with a sound fertility program. I have long since found that farmers who create the potential for high yields early are always the ones with the highest yields and profits at harvest. With winter wheat planting right around the corner, here are five steps to maximize yield and profit potential from the start. Even if you're a spring wheat farmer, these same principles apply to you, too.
1 Seed genetics. Most farmers spend lots of time comparing and selecting corn hybrids and soybean varieties. But when it comes to wheat, growers often call their seed dealer a few days before planting, and all the dealer has left are the older varieties that everyone else didn't want. I'm always scouring for new wheat varieties that offer higher yield potential. It's an easy way to boost wheat yields 10 bu. per acre or more, especially if the varieties currently grown have been commercially released for more than five years.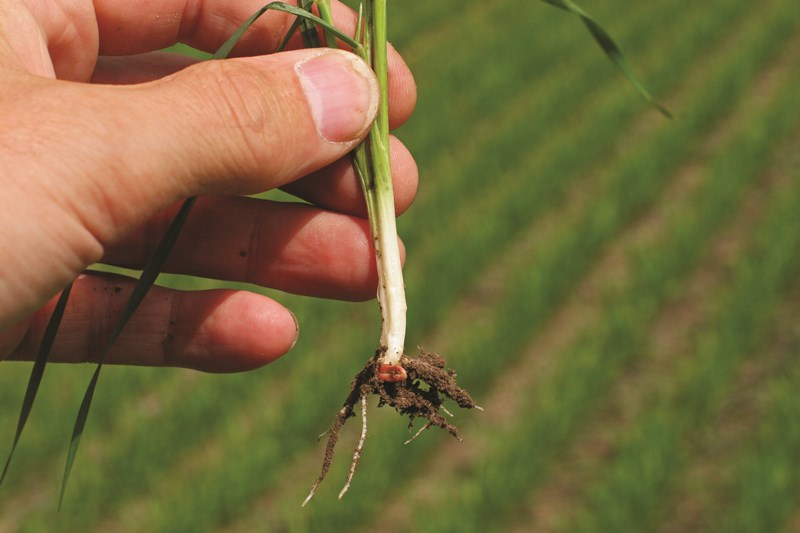 Treating wheat seed with a fungicide is essential to protect emerging plants from diseases.
---
Next, I look for varieties with shorter plant height and stiff stems, which helps them stand up with the increased nitrogen (N) rates required for higher yields. I also look for varieties with a solid overall agronomic package, including head scab tolerance, which is essential in higher rainfall areas.

Set aside 10 or 20 acres for each new variety, and plant them alongside existing varieties grown on the farm to compare performance. Often these new varieties are in limited supply, so they have to be purchased early.

Lastly, I encourage my clients to grow at least three to four different varieties (early, medium and late maturity groups) to spread their risk and harvest workload. 

2 Seed treatments. Treating all seed with a quality fungicide is essen­tial to protect emerging plants from early season diseases. Many growers fall over at the starting gate by either not treating their seed or using lower product rates than recommended. Others strug­gle with seed treatment coverage by treating wheat through an auger on the way into the seed truck. This can result in some seeds receiving little to no treatment, while others get coated with more fungicide than necessary.

I recommend wheat be treated in a professional barrel-type treater, where the treatment is applied to the seed and rotated in the barrel five to seven times for uniform coverage.

3 Residue distribution at harvest. As an agronomist, I see too many growers struggle with spreading residue with the combine. While it's important in conventional tillage systems, it's even more critical in no-till operations to spread residue across the width of the combine platform. It seems like most larger-acreage farmers want a 40' head, but unless conditions are perfect, most combines can only uniformly spread straw and chaff over 32' to 35'.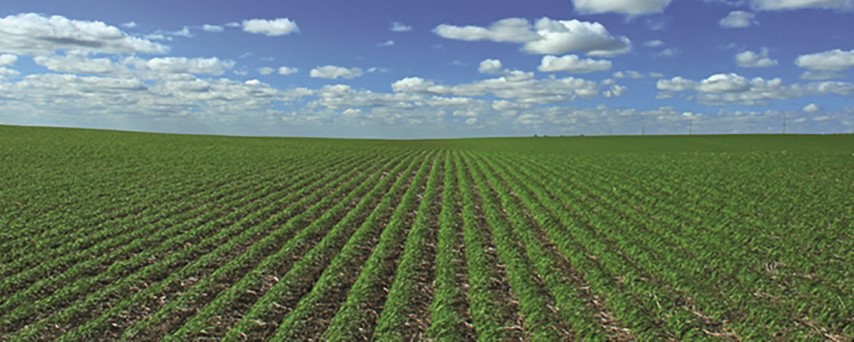 Uniform wheat fields are a testament to the hard work that goes into getting each and every step right at the beginning of every season. From genetics to equipment, the basics set the stage for higher yields at harvest.
---
I encourage my clients to buy headers no wider than the combine's ability to spread residue across, based on the crops and conditions. If residue can't be evenly spread, the heavy bands will delay emergence due to cooler soils under the residue and increased hair-pinning at seeding time. Areas of the field without residue emerge faster as a result of the warmer soils, so I often see different growth stages, depending on the volume of residue cover.

Sizing residue with the straw chopper and sharp stationary knives are important, too. In fact, most of the growers I work with rotate or replace their stationary knives in the chopper every three to five days when harvesting high-yielding crops because they see the dull knives consume more power and negatively impact the spread width. Dull blades often increase fuel use by at least 20 gal. per day, and that's clearly obvious when the old worn blades are replaced with new sharp ones. New stationary knives don't cost much, and they are relatively quick to change on most brands.

4 Fertility. Trying to grow high wheat yields without a sound fertility program is a long odds gamble, so begin by taking soil tests on every field on a regular basis. Pull the soil samples yourself or have someone competent do the job because it takes detail to achieve good results. If you have different soil types or productivity regions in your fields, it's ideal to split larger fields into smaller management zones. Tissue tests are also a good tool to highlight nutrient deficiencies that were not evident on larger scale soil tests.

Depending on N levels on the soil test and the previous crop, some fall N might be required ahead of planting winter wheat. Early planted conventional tillage fields with higher levels of residual N are rarely responsive to N applications. I have also seen situations where fall N actually created too much fall and early growth, resulting in spring freeze damage. By contrast, later seeded fields, especially no-till fields, almost always respond to 20 lb. to 30 lb. per acre of N.

Wheat is very responsive to phosphorus (P) early in the season, so it's best to apply P in the row with the seed at planting. The highest respon­ses almost always come in no-till systems, especially when wheat is seeded later into cooler soils.

Dry fertilizer is my preferred form of P because it costs less than liquids and is easier to handle. An air cart with at least two hoppers is required to efficiently accomplish this process. 

When it comes to potassium (K), if your farm is located in the Central or Northern Plains, most fields naturally have high K levels so a soil test will determine if additional K is required. Further east, K needs to be applied on a regular basis according to soil test or tissue test recommendations.

Lastly, soil pH is crucial. In higher rainfall areas, regular lime applications are needed to maintain a soil pH of 6.0 to 7.0. This is one example of how variable-rate lime application maps  can save money and maintain an ideal pH across management zones.
 
5 Seeding equipment. A well-designed, maintained and calibrated no-till drill or air-seeder—new or used—is essential to seeding no-till wheat, particularly in heavy residue or hard soils.

Some growers have learned the hard way that their seeding equipment has limitations. For example, some brands do an excellent job of  consistently planting seeds at the ideal depth in light residue, but the openers tend to ride out of the ground in tough heavy residue, especially at higher speeds.

To help maximize seeding performance, pay close attention to these two key areas:
Disk blades need to be sharp and in good condition.
Additional ballast on the drill or seeder is essential to hold the openers down into hard soils or heavy residue. The positioning of the ballast on the drill or seeder frame is often as important as the amount, so learn where and how much ballast is required for your seeding conditions.

Getting each of these steps—genetics, seed treatments, residue distribution, fertility and seeding equipment—right from the start will set the stage for success and higher wheat yields at harvest.
Mail questions to Phil Needham, Farm Journal, P.O. Box 958, Mexico, MO 65265 or e-mail [email protected]. Questions will be answered on this page. Individual replies are not possible. The information provided here is not considered a replacement for personalized agronomic consulting.