Even though Punxsutawney Phil predicted an early spring this year, farmers in the groundhog's home state of Pennsylvania shouldn't expect to have their planters rolling for another few weeks.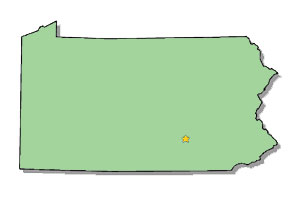 "Planting will not start as soon as last year, due to cold and wet conditions here in late March," says Greg Roth, agronomist at Penn State University Extension. "We are getting a snowstorm in many areas today. I suspect a more traditional start to planting in mid-April."
He says some farmers may wait to start planting for other reasons, though. "Many farmers also have had bad experiences with real early planting in the last two years due to increased susceptibility to midsummer drought," he adds.
What kind of planting weather can farmers in that area be expecting? Roth says it's too early to tell, but right now, the reports are looking favorable.
"Our last report from our meteorologist revealed that odds still favor above to well above normal precipitation in March (probably the second half of the month), and a mild and relatively dry April," he says.
According to USDA, the state's corn acres have steadily increased over the past three years, from 1,350,000 in 2010 to 1,440,000 in 2012. Roth says he expects that trend to continue.
"Feed demands are high and local grain inventories seem low," he says. "The ethanol plant in Clearfield, Pa., continues to be a strong market. More on-farm grain storage has been built, making it easy for farmers to store more corn. The only downside to this is the stronger market for soybeans in the fall, which may draw some acres away from corn."
Soybean acreage in the state has held steady at 500,000 acres for the past three years, according to USDA. But Roth says the strong soybean market may change that.
"Soybeans may see an increase because of the good price prospects," he says. "There are generally high yields here, lower costs of production and lower price risk compared to corn."
Roth says grain farmers in the state are concerned about getting caught between high production costs and low prices. But, he adds, there are plenty of producers who could use a break.
"Many of our farms would welcome low corn prices since many of the dairy, hog and poultry producers are heavy feed consumers," he says. "Dairy farms in particular are being hit hard by the high feed costs and are concerned about potentially high corn prices in the fall. Dairy producers are more interested in maximizing production of grain and forage from their own acres to avoid costly feed purchases, and then developing a risk management plan to guard against low yields and high prices."
As a result, Roth predicts that forage crops such as oats, wheat, triticale and sorghum will likely see an acreage increase as well, as many farms try to ramp up forage production by double-cropping.
Read the acreage predictions and considerations for additional states:
---