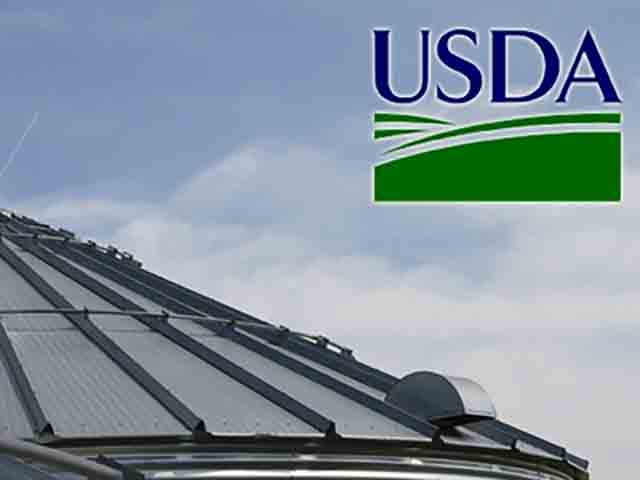 USDA released its monthly World Agricultural Supply and Demand Estimates (WASDE) report Feb. 9. Here are the numbers you need to know.
Corn
Corn used for ethanol production was raised 25 million bushels to 5,350 million.
Non-ethanol corn for food, seed and industrial use was raised by 10 million bushels.
Corn ending stocks were 34 million bushels lower than in January.
Season-average corn price narrowed 10 cents on each end to $3.20 to $3.60 per bushel.
Soybean
Supply and use projections for 2016/17 were unchanged, with ending stocks at 420 million bushels.
Exports were projected up 114 million bushels to 2,050 million bushels.
Record South American exports are expected, limiting U.S. shipments to "well below last year's record levels this summer."
Season-average price range is unchanged from last month, at $9.10 to $9.90 per bushel.
Wheat
Exports are up 50 million bushels to 1,025 million bushels.
Food usage is down 3 million bushels to 960 million bushels.
Ending stocks are now projected at 1,139 million bushels (the largest since the late 1980s).
Season-average farm price is up $0.05 to a midpoint range of $3.85 per bushel.
Sorghum
Exports are down 25 million from January.
Projected prices are $2.50 to $2.90 per bushel.
Rice
Exports are down 2.0 million cwt to 110.0 million.
Ending stocks are the highest since 1985/86.
The 2016/17 all rice season-average farm price went up $0.10 per cwt with a midpoint of $10.50.
Cotton
Exports are up and ending stocks are down from January.

Marketing year average prices is projected between 67 and 71 cents per pound, up 2 cents.
Livestock, Poultry and Dairy
Total red meat and poultry production for 2017 was lowered.

Beef cow numbers are higher than 2016, with producers indicating they are holding more heifers for addition to the breeding herd.
Pork production is down in the first quarter.
Cattle, hog and broiler price forecasts were all raised to reflect demand strength.
Milk production forecast for 2017 was raised from January.
To read the full report, visit www.usda.gov/oce/commodity/wasde/latest.pdf.
AgDay-WASDE Results, Analysis-2/10/17