Recruit and train intentionally to create future-proof employees
Benton Hendrix entered farming with purpose, determination and a keen business mind—but in a way you might not expect. Before becoming partner and chief financial officer at Progressive Agricultural Management in Wray, Colo., his father required him to pass four crucial rites of passage: earn a college degree; work in another industry and get a significant promotion; earn a master's degree; and get another significant promotion.

The experience has shaped the way his company hires and trains team members for future growth. 

"Agricultural production is not a lot different than any other business," explains Hendrix, who farms more than 14,000 irrigated acres of kidney beans, popcorn corn, wheat and organic alfalfa with his father and 10 employees. "The products change, but the underlying fundamentals do not." 

In the next decade, human resources experts say, producers will need to take lessons learned by Hendrix and others to heart. That's because farms will be presented with technologies and markets that don't exist today. Hiring people who can use those tools and meet those market needs will be crucial for businesses that intend to stick around or even expand. 
Stay Nimble. "Speed and agility are essential," notes Sharlyn Lauby, president of ITM Group Inc., a consulting firm that develops training solutions to engage and retain talent. "Do we know what the future holds? No. But that doesn't mean we can't learn how to react to changes quickly and positively." For clues as to how farm managers can future-proof their workplace with an eye toward technology, Lauby recommends producers review the 2012 IBM Global CEO Study. 

"CEOs now see technology as more than a driver of efficiency," notes a companion IBM report. "They view it as an enabler of collaboration and relationships, the essential components that foster creativity and innovation. CEOs are looking to employees, customers and partners to connect in a way that fundamentally differentiates individual experiences." In addition to embracing technology to connect to end users, experts advise looking for recent graduates with the skills needed in career fields that will experience strong demand through 2025. 

Among other skills, the ability to analyze big data and conduct research and development will be sought after in future workplaces.

"Those who concentrate on courses related to math, science, engineering and technology will probably have the widest array of options upon graduation," says John A. Challenger, CEO of Challenger, Gray & Christmas, Inc., a global outplacement consultancy based out of Chicago. "However, it is vital not to overlook critical coursework in writing, public speaking, and courses that sharpen your critical thinking skills. While technical skills are in high demand, employers across the country consistently lament the lack of writing and communication skills that are essential in any profession one might pursue." 
Take Time. As a farm manager, don't be afraid to take time with the hiring process in the future.

Hendrix spent six months hiring for two positions this year. 

"This company is built around high-quality people with an entrepreneurial spirit," he says. "However, it is surprisingly difficult to find these employees."

The farm purchased ads at a number of state schools and invested in learning more about prospective candidates, including on-site interviews that often included opportunities for applicants to get their hands dirty while discussing the job and qualifications. Hendrix and his father prefer to hire people with a background in agriculture and knowledge of seasonal rhythms. At the same time, they recently hired an employee with a master's degree in agricultural economics and no production background. 

In some ways, then, future-proof hiring is not just about performing typical tasks but building a farm's talent base for the long-term.

"If you're bringing value to the company, we want to keep you and grow your abilities and increase your level of responsibility," Hendrix explains. Outstanding team members can and should be empowered to bring new opportunities to the gate. "The things that worry employees and the things that worry management are so divergent," Hendrix notes.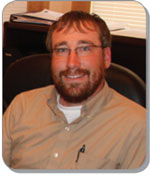 "If you're bringing value to the company, we want to keep you and grow your abilities and increase your level of responsibility."
—Benton Hendrix, producer, Wray, Colo.
In one case to bridge the gap, Hendrix's company allowed an employee to rent half a circle of land, which would have otherwise been farmed. The employee put his own money on the table, planted and raised corn, and made his own marketing decisions. Such one-off experiments provide unparalleled professional development for employees and underscore the financial impact of decisions. 

Training will be critical in the next 10 years, agrees Lauby, the human resources expert and author of the blog HR Bartender. 

"Here's why: The Baby Boomer generation is retiring," Lauby says. "There are fewer people in the next generation of young professionals. That means we are eventually going to have a very competitive talent landscape. Organizations that can't find the talent they need will have to develop it themselves."
Keep Asking Questions. For Hendrix, few things are more enjoyable than getting a call at 8:30 or 9 at night from an employee who has been brainstorming about the future. 

"They're taking that personal ownership and responsibility, and that's what I just love," Hendrix explains.

Today, the farm holds equity partnerships with its most senior employees. The relationship reflects the value they bring to the operation and the opportunities that lie ahead. 

Farm managers of the future will want to double down on hiring and engaging talented team members for new agricultural frontiers.
---
Management Tips For The Future
Employee management is changing by the day. Forward-thinking producers should keep track of several human resources trends noted by the Society for Human Resource Management (SHRM) Special Expertise Panels:
Labor Relations: "As the Baby Boom generation begins to retire, the skills gap will continue to grow within organizations. More emphasis will be placed on workplace flexibility, more creative benefits and incentives, and organizations will increasingly focus on succession planning to bridge the skills gap and to impart institutional knowledge."
Organizational Development: "To be effective, leaders will need superior communication and situational leadership skills, motivation, energy and learning agility."
Technology and HR Management: "Companies will be exploring gamification as a way to accomplish such tasks as engaging and training employees, and attracting and screening talent."
Total Rewards/Compensation and Benefits: "Organizations will consider a broader mix of total rewards, such as career development and growth, work autonomy, innovation and other intangible rewards, to supplement the traditional cash compensation and benefits in order to recruit and retain the best employees to drive business performance."