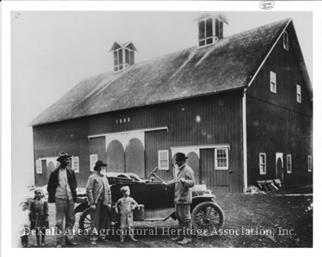 A new northern Illinois historical marker will honor the work of a man who was among the first in the U.S. to advise farmers on soil and crop production.
The (DeKalb) Daily Chronicle reports the DeKalb Area Agricultural Heritage Association will honor the late William George Eckhardt on Saturday in DeKalb.
A group of farmers, bankers and businessmen hired Eckhardt in 1912 after becoming concerned about the area's declining soil fertility. Eckhardt was a soil expert who recommended farmers on improvements such as crop rotation.
The group became the DeKalb County Farm Bureau in 1926.
The historical marker is the third to be placed in recent weeks. One was at the farm bureau offices in Sycamore, and another at the site of an early hybrid corn breeding plot.