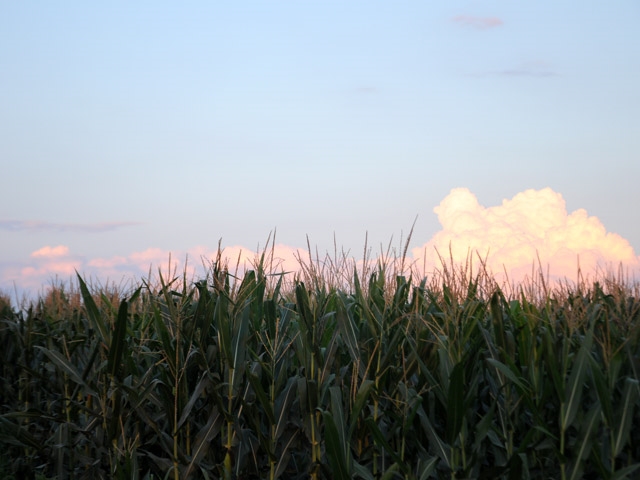 Commodity markets are balancing out after Tuesday's crop progress report showing 65 percent of the nation's corn crop is rated good to excellent.
Those numbers are causing farmers, traders, and analysts mumbling after weeks of heavy rain and replants in some major corn growing areas.
Arlen Suderman, chief commodities economist for INTL FCStone, tweeted that the first corn ratings were below 70 percent good to excellent in nine of the last 20 years.
First corn ratings were below 70% G/E in 9 of past 20 years. 5 of those 9 years produced final yield above 30-year linear trend.

— Arlan Suderman (@ArlanFF101) May 31, 2017
Five of those nine years produced final yields above the 30-year trend line. While first ratings as low as 63 percent good to excellent produced above trend line yields twice and matched trend a third time in that period.
"91 percent of the corn is in right now, but that's still well behind where we were last year," said Virginia McGathey, president of McGathey Commodities. "It looks like our volatility will pick up. There could be a lot more activity to come going forward."
State by state, the corn crop is the "haves" versus the "have nots," and it's divided by the Mississippi River. In the west and northwestern Corn Belt, Iowa is 73 percent good to excellent, Nebraska is 76 percent, and Minnesota is at 68 percent.
To the east, Illinois has 52 percent good to excellent, Indiana has 43 percent, and Ohio is 49 percent.
6/1/17 Crop Conditions After Rains Forcing Replant