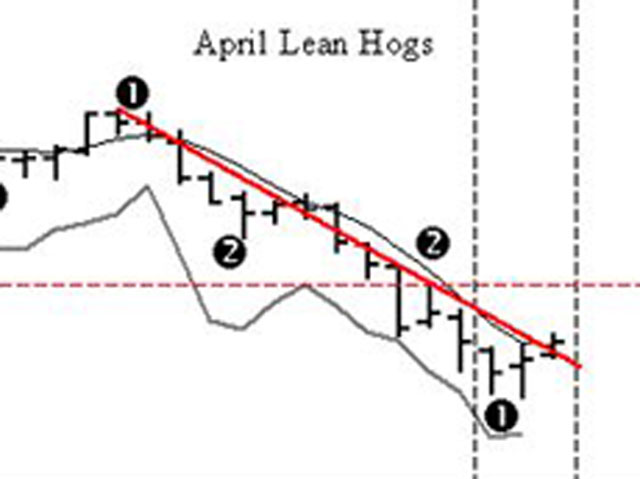 Pro Farmer Senior Market Analyst Rich Posson says lean hog futures are exhibiting signs of a trend reversal. "This market is extremely oversold and relative to long-term business cycle research, hogs are undervalued despite rising supplies," he says. "The forecast is for rising prices toward the summer grilling season. A Level 1 business-cycle trend should now be up until April as an increment of still larger uptrends."
In the April lean hog futures chart below, Posson uses technical indicators such as stochastic, moving averages, trendlines as well as his business-cycle analysis: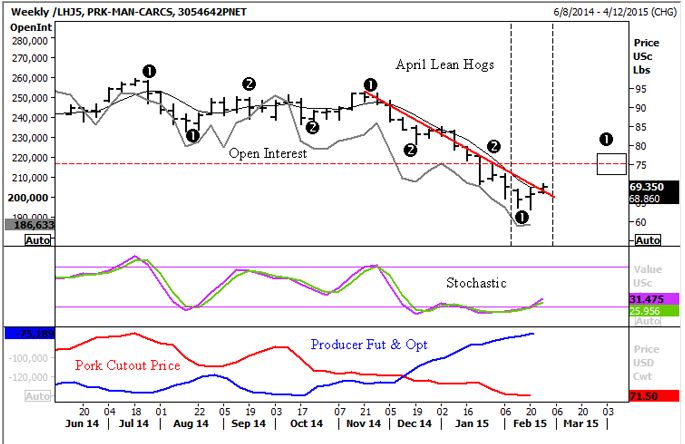 Once a week, Pro Farmer VIP Members have access to Pro Farmer's Tech Talk, compiled by Posson, who is a certified market technician. Click here to learn more about the service and click here to become a Pro Farmer Member.