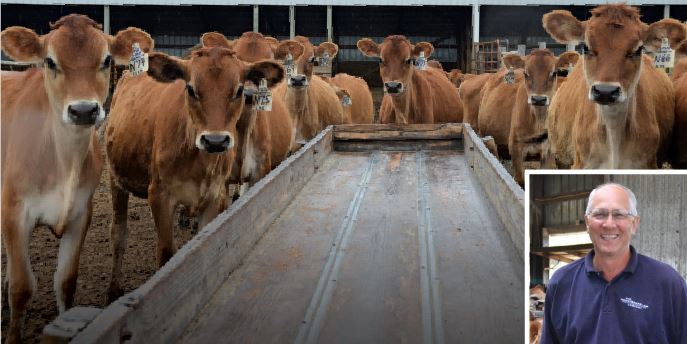 Registered Jersey breeder keeps an eye on production to give commercial producers what they need
The basis of every commercial operation revolves around genetics. New genes need to be brought in to help continue progress. But for registered Jersey breeder Eric Lyon of Toledo, Iowa, he's always known his best
interest is in what the commercial producer desires.
 

Bonus Content
More on Lyon's Jerseys
"We want to keep focused on what the commercial guy wants, he's your boss," he says.
Lyon Jerseys has been milking Jerseys for more than 90 years. Currently, Lyon owns nearly 400 cows in cooperation with his father G. Joe and cousin Stuart.

Being involved in the genetics is fun for the family, but the focus is still on production.

"My dad just said the other day, 'Just remember, the milk pays the bills.' The Jersey people have always prided themselves in that. It's the reason for the success. What the commercial guy needed is what the registered guy was breeding," Lyon says.

Tank averages per cow are around 60 lb. of milk with a somatic cell count of 200,000 cells/mL. Some of the low cell count success can be attributed to using sand bedding for more than 40 years helping reduce mastitis, but a lot of it comes down to work done in the parlor.
Lyon Jerseys uses a double-12 parlor with three people working the two milking shifts. Lyon believes the extra help is necessary to allow employees to focus on doing their job well.

"I don't like this idea of one guy in a double-12 trying to get milkers on in time and hope that he is cleaning the cows adequately. If he is in a hurry, then it is very likely he is not," Lyon says.

The primary area the dairy focuses on in terms of milk components is fat. In September, the DHI herd average was at 5.2% fat. The Lyons push hard on testing and selecting for butterfat.

"If you're in a cheese situation like the country is, we don't need the water—there's plenty of black and white cows for that," Lyon says.

One area of milk components Lyon would like to improve is their current 3.7% protein output. He's tried adding more protein to the ration to up the percentage in the milk, but with fat content where it is he is happy with the overall production.
Selling genetics is a unique aspect of the farm. Lyon says the biggest sales are for natural service bulls. He estimates Lyon Jerseys has sold at least 120 bulls each year for the past decade.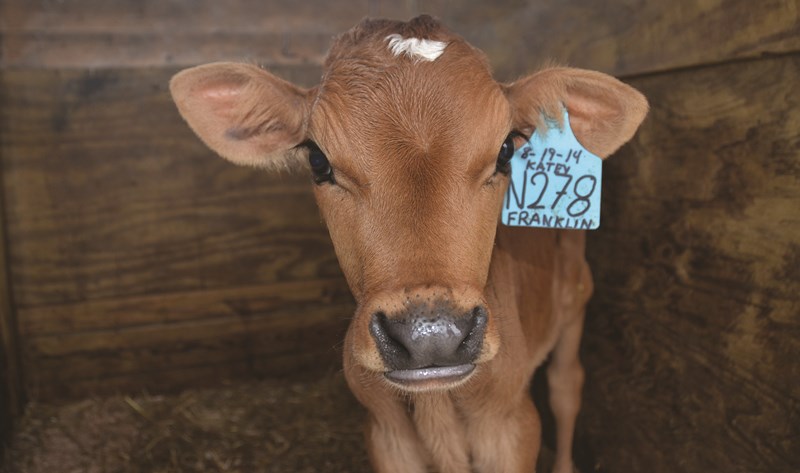 Bull calves are raised on the farm all the way to breeding age. They are sold throughout the U.S., primarily for cleanup bull service on heifers.
Bulls are sold primarily to Holstein breeders looking for cleanup bulls and to crossbreed. Groups of 10 to 15 bulls will be sold to producers in states such as Texas, Colorado, Iowa, Illinois, Wisconsin and Minnesota, but demand tends to move around the country.

"Calving ease drove this whole bull thing for us. We wouldn't be doing it if it wasn't for [the demand for ] calving ease," Lyon adds.

The family does have a few bulls that have made their name at bull studs. Sires such as Chart and Amity are popular Jersey selections for semen.

In addition to the bull sales, some of their heifers and cows are sold from the farm to commercial producers, but not in as high of numbers as the sire side. 
To watch a video overview of Lyon's Jerseys from the 2014 World Dairy Expo, visit
www.DairyToday.com/Lyon_Jerseys