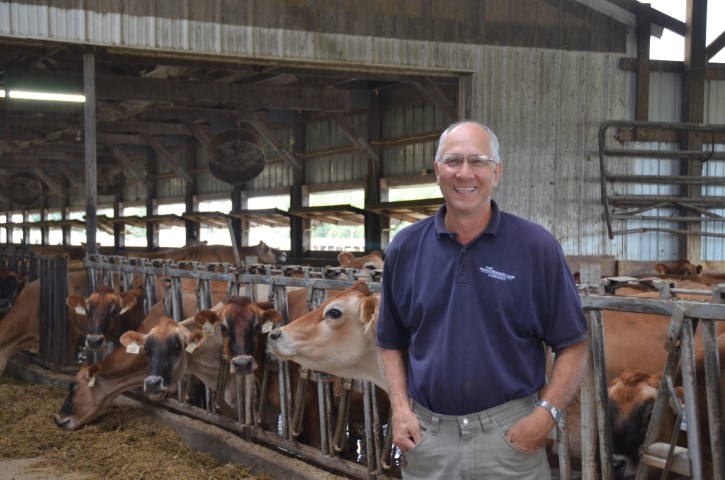 Illness may have kept the producer away from the World Dairy Expo Virtual Farm Tour, but we've still got the scoop on this famous Jersey dairy.
Editor's Note: For the first time of the Virtual Farm Tours at World Dairy Expo, the narrator could not be in attendance because of illness. However, I was able to tour Lyons Jersey last month while in Toledo, Iowa, so I can provide a look into the operation after visiting with co-owner Eric Lyon.
Lyon Jerseys has been milking Jerseys for more than 90 years. Currently, Eric milks nearly 400 cows in cooperation with his father G. Joe and cousin Stuart Lyon.
"This operation is just a series of expansions where we've added on to existing facilities," Eric says of the three different free-stall barns running simultaneously. "We started the dairy in the late 1920's so some of the buildings are pretty old."
Cow comfort and milk quality has been a focus in the barns, with sand being the bedding choice for more than 40 years. Eric says sand is pretty forgiving when it comes to mastitis because the sand dries out so fast leaving less chance of bacterial infection.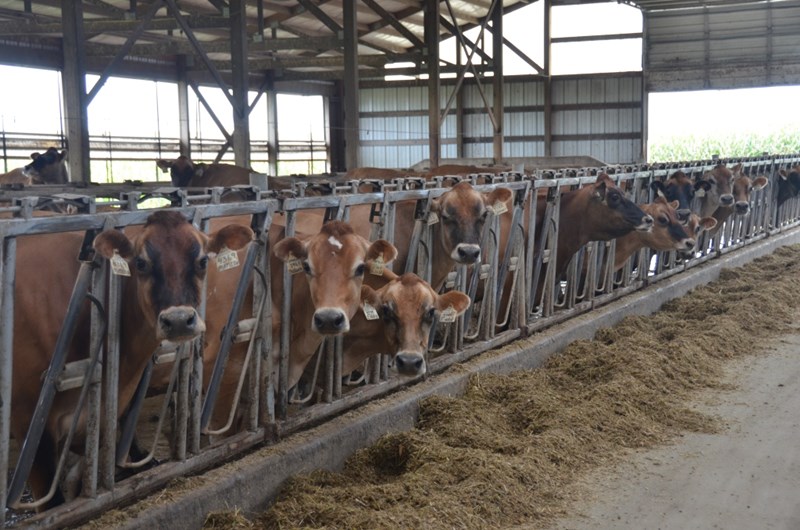 While the facilities at the home place have some age, Eric has a separate heifer and bull development area for weaned calves that have been built in the past few years.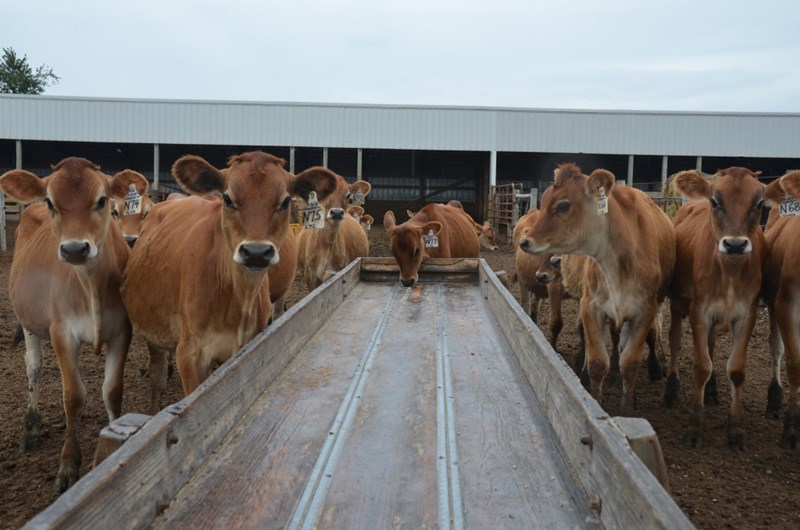 Selling genetics is a unique aspect of the farm. Bulls like Chart and Amity have been popular bulls in terms of semen sales, but Eric relates the biggest sales are for natural service bulls. Eric estimates each year for the past decade Lyon Jersey has sold at least 120 bulls.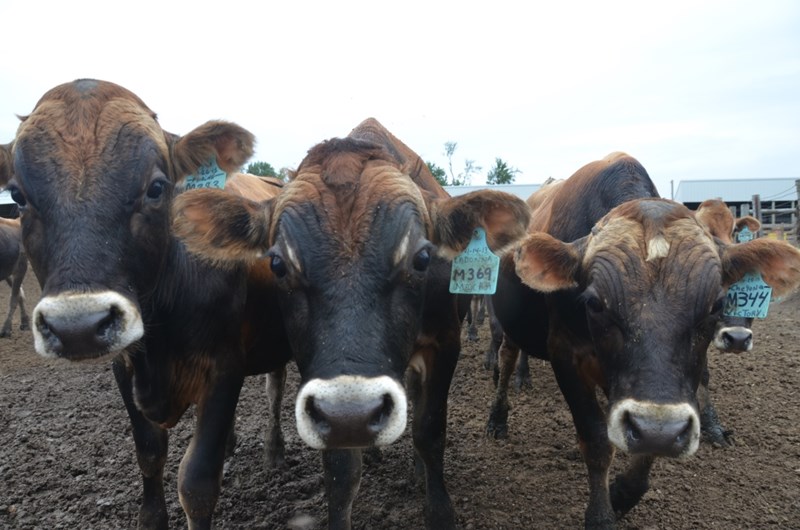 Bulls are sold primarily to Holstein breeders looking for cleanup bulls and to crossbreed. Groups of 10-15 bulls will be sold to producers in states like Texas, Colorado, Iowa, Illinois, Wisconsin and Minnesota, but demand tends to move around the country.
"Calving ease drove this whole bull thing for us. We wouldn't be doing it if it wasn't for calving ease," Eric adds.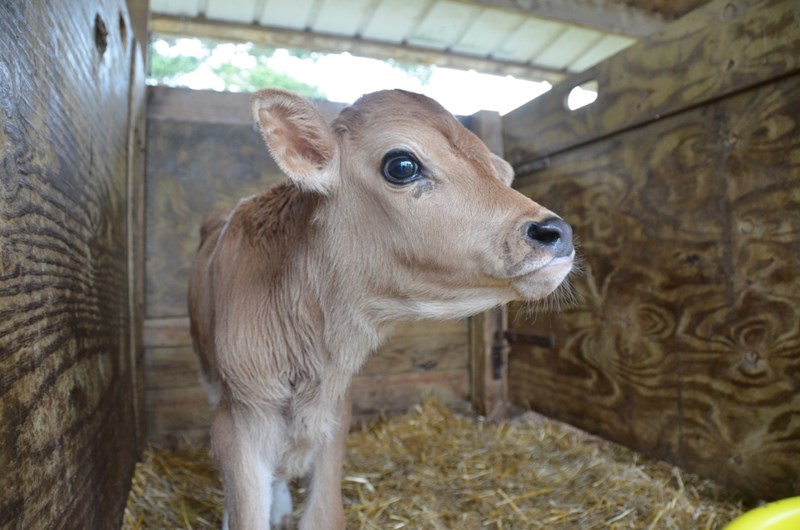 Heifers and cows are also sold from the farm to commercial producers, but not in as high of numbers as the sire side.
While the genetics are fun for the family to be involved with, the focus is still on production.
"My dad just said the other day, 'just remember the milk pays the bills.' The Jersey people have always prided themselves in that it's the reason for the success. What the commercial guy needed is what the registered guy was breeding," Eric says.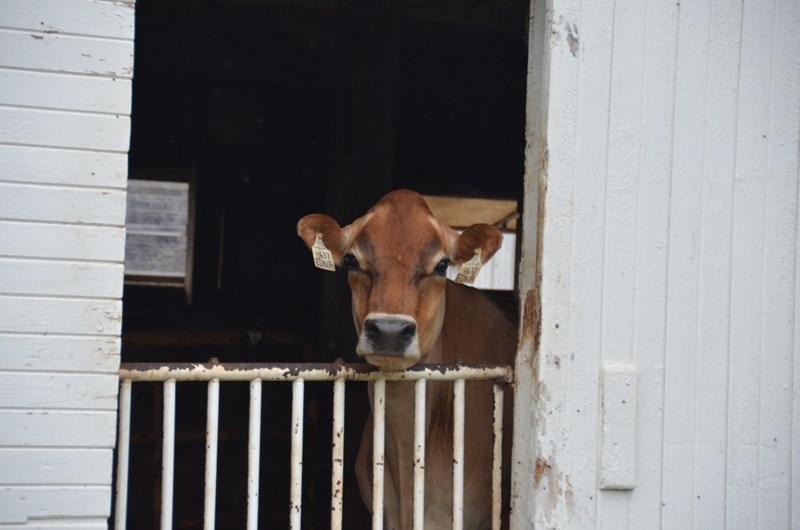 He does note that some trends toward selecting too much for type traits that are popular in the show ring may lead things down the wrong path. "We want to keep focused on what the commercial guy wants, he's your boss," he says.
Dairying is steeped in the Lyons family's history and it is evident when you drive through the nearby town of Toledo, Iowa. Near the intersection of highway 30 and 63, a statue of a Jersey cow-calf pair has been put in place to recognize Eric's late mother, Norma 'Duffy' Lyon, better known as The Butter Cow Lady.


Duffy was famous for her butter cow sculptures that appeared at the Iowa State Fair. She made a number of butter sculptures including the Last Supper, Garth Brooks, Elvis Presley, a Harley-Davidson motorcycle and Smokey Bear.
Back at World Dairy Expo, the show did go on with Cherie L. Bayer hosting the Virtual Farm Tour of Lyon Jerseys. Bayer is director of the American Jersey Cattle Association. To see the Virtual Farm Tour, watch the following video: