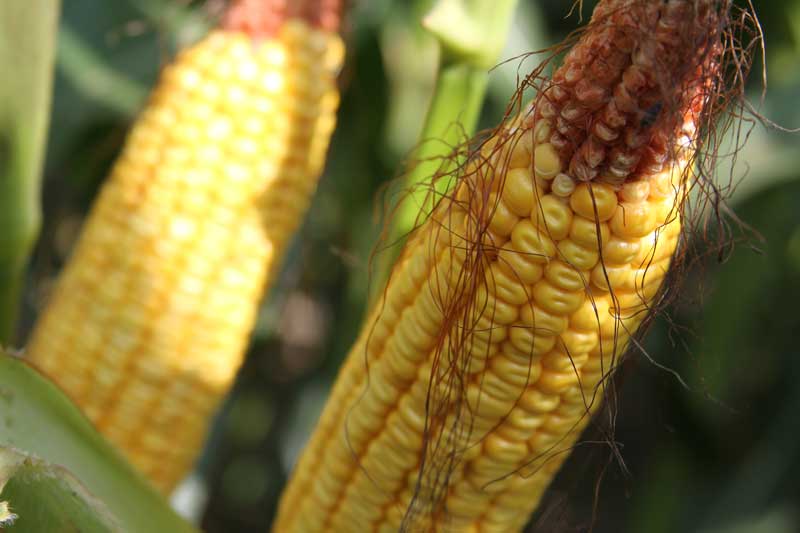 Farmers are starting to see tip back emerge in their corn fields.
While much of the Midwest is seeing fewer tipped-back ears than last season, central Iowa, parts of Illinois and other states with more droughty conditions could be in a tough spot. Like most agronomic conditions, tip back severity will vary county to county and even field to field depending on environment and management.
"Tip back is usually worse in years that are hot," says Mark Apelt, Beck's Hybrids regional product specialist in Ohio. "At least 50% of tip back is determined by environment, with about 50% management."
In Ohio, Apelt says pollination went well and provided good opportunity for kernel set. Farmers in Nebraska, Wisconsin, Minnesota and much of the Midwest are in a similar situation.
 "We're seeing it in pockets in Nebraska," says Roger Elmore, University of Nebraska Department of Agronomy and Horticulture interim associate department head and professor. "But yield potential is still high, NASS report says 183 bushels per acre and our all-time-high was 185 in 2015."
Note the two main reasons farmers might see tip back: poor pollination or aborted kernels, according to Josh Gunther, Burrus Seed product lead. Poor pollination is usually caused by stress at pollination, which delays silk development and can mean the plant starts shedding pollen before silks are all emerged. Because silks at the tip of the ear emerge last they could miss the pollination window, causing tip back.
"We keep reminding guys that silk emergence is by turgor pressure, or water indicated," says Ashley Mason, Rob-See-Co product evaluation lead out of northcentral Iowa. "We're seeing lots of tip back where it was hot and dry and pollinating at the same time."
Corn aborts kernels because of stress after pollination, meaning the kernels were successfully pollinated but the plant could not support all kernels it pollinated.
"Final kernel number is determined in the 18 to 20 days between pollination and the R3 growth stage (milk)," Gunther says.
While scouting, look for what could be causing tip back to determine if it's a management error, environmental cause or hybrid specific. Much of what causes kernel abortion could be eliminated with management.
Factors that can lead to kernel abortion include: hot and dry weather, too much rain that limits oxygen availability to roots, leaf disease that limits photosynthesis, nutrient deficiencies, uneven emergence and high nighttime temperatures. Leaf disease, nutrient deficiency and emergence are all within farmers' management. Also note some hybrids are more prone to tip back than others and farmers who are concerned about tip back should discuss that with their seed provider before buying next season.
Excessive tip back isn't ideal, but a little bit won't kill yields. Now is the time to scout fields, identify tip back and determine the cause to plan management strategies for next season.
Follow the Farm Journal Midwest Crop Tour next week to see how state yields are shaping up. During the tour Farm Journal is offering a free Trial of Farm Journal Pro so farmers can keep up with tour news.