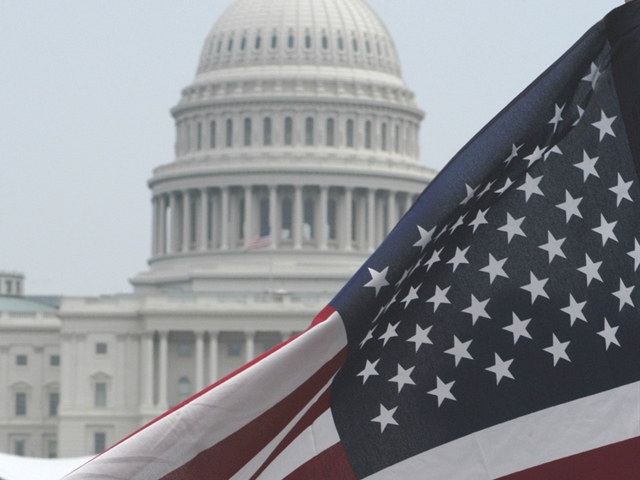 There's a new bill floating around the House of Representatives. The disaster aid bill, which is intended to provide some relief to parts of America that were devastated by natural disasters this year, is widely expected to be voted on this week.
There's a Christmas gift hidden in the bill for dairy and cotton farmers: pre-Farm Bill 2018 fixes to their safety net options.
According to ProFarmer's Washington policy analyst Jim Wiesemeyer, the $81 billion disaster aid package introduced by the House Monday evening contains a provision that would make cotton growers eligible for a commodity price support program under Title 1 of the Farm Bill.
In addition, the language makes growers eligible for the Price Loss Coverage (PLC) program.
Dairy producers also received some help from the bill. Wiesemeyer says Debbie Stabenow (D-Mich.) and Pat Leahy (D-Vt) have long insisted any changes to the cotton safety net also include fixes for dairy producers. The fix: removing the $20 million cap on the Livestock Gross Margin program for dairy. Stabenow is not impressed.
"While I'm encouraged that the House has recognized the need to support both dairy and cotton, this bill misses an important opportunity to repair the broken dairy safety net," Stabenow said in a statement. "Expanding insurance options for dairy farmers is a good first step - but there's more we can do to help our producers recover from tough economic times and lay the groundwork for further progress in the 2018 Farm Bill. As the Senate completes its work on the disaster package, I will continue to support the Margin Protection Program improvements that Senators Cochran and Leahy made in the Senate Agriculture Appropriations Bill."
The National Farmers Union (NFU) also criticized the changes.
"While NFU supports the cotton and dairy changes included in the bill, much more must be done," said Roger Johnson, president of NFU. "It is very disappointing that House appropriators provide significantly lower levels of assistance for dairy producers, who are struggling tremendously with low milk prices, market uncertainty, and a deeply flawed safety net program. We urge the Senate and House negotiators to find ways to provide more real, meaningful help."
For more policy analysis from Wiesemeyer, subscribe to ProFarmer.